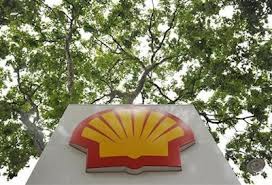 01 November 2012, Sweetcrude, LONDON – THE Royal Dutch Shell posted a rise in third quarter profits as lower expenses helped offset a fall in revenue.
The company's net income for the three months to 30 September was over $7.2 billion, up 3% on the $7 billion booked during the third quarter of 2011.
The rise in profits came despite revenues sliding more than 8% year-on-year to $115.4 billion, compared to nearly $126 billion a year ago.
Lower expenses during the quarter however meant the company's income before tax totaled $12.6 billion, up 1% on the $12.5 billion booked during the third quarter last year.
Shell's net result then benefitted further with a lower tax expense, paying $5.5 billion for the quarter, down 2% compared to a year earlier.
The company's current cost of supply earnings for the quarter were down 15% however at $6.1 billion, compared to $7.2 billion a year ago.
"Our earnings were driven by lower oil and gas prices, and lower chemicals margins, which offset the benefits of our operating performance, underlying growth in oil and gas production, and higher results in integrated gas and oil products," Shell chief executive Peter Voser said in a statement on Thursday.
Earnings from the company's upstream segment fell 24% to just under $4.6 billion, compared to nearly $6.1 billion during the third quarter of 2011.
Not helping the segments earnings was a 1% fall in production, with output averaging nearly 3 million barrels of oil equivalent per day.
However, Shell noted that when excluding the effect of divestments, exits, production sharing contract price effects and security impacts onshore Nigeria, third quarter production volumes were 1% higher compared with the same period last year.