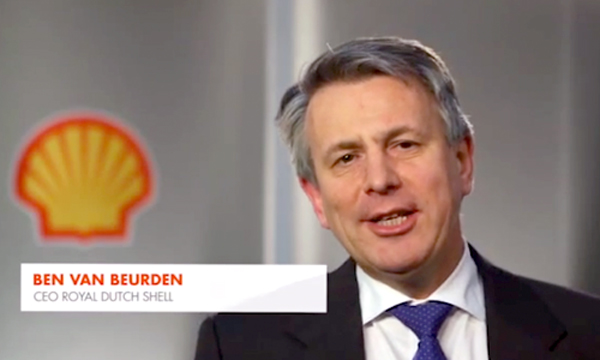 OpeOluwani Akintayo
29 November 2017, Sweetcrude, Lagos – Anglo-Dutch oil company, Royal Dutch Shell, has announced a full cash dividend payment for its investors for the first time in more than two years.
The international oil company, IOC, made the announcement on Tuesday.
It would be recalled that due to the crash in oil prices since mid-2014 and huge spendings and divestments, Shell had resorted to partly paying its investors in shares.
The company paid about $16 billion in dividends in the past year, of which about $4 billion was in shares.
As a result, its shares have underperformed.
Chief Executive Officer Ben van Beurden said in a statement that the move was "aimed to ensure that our company can continue to thrive, not just in the short and medium term but for many decades to come".
Shell's "strategy update shows an encouraging increase in future cash flows," said Simon Gergel, chief investment officer of U.K. equities at Allianz Global Investors, which owns Shell shares. The decision to stop the so-called scrip dividend is welcome as it "reflects their improving cash-generation profile," he said.
As at 12 months to September 30, Shell's organic free cash flow of $17 billion could not cover the full dividend bill plus interest on its $68 billion net debt.
Oil prices are about 20 percent higher now and, with further progress on cost-cutting and new projects landing, Shell says assuming oil price stays at or above $60 per barrel, it will have free cash of $25-$30 billion by 2020, nearly double the annual dividend cost.
For now, Shell with $287 billion of capital employed, said investment in new energy will be just $1 to $2 billion annually.
Its free cash flow projection has been boosted by cutting down on capital investment, and it said its investments in capital projects will remain trimmed even if oil prices rise.
Shell plans to use any surplus cash for debt reduction or buy back its $25 billion Share issuance for dividend.