16 November 2015, News Wires – Shell plans keep four executives from BG Group on after the merger of the two companies wraps up next year, according to reports.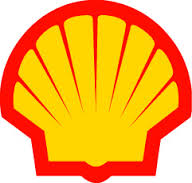 According to Bloomberg, an internal memo from Shell said BG chief operating officer Sami Iskander will become executive vice president for joint ventures. Steve Hill, currently BG's head of trading, will become executive vice president for gas and energy marketing and trading at the combined group, while Tom Melbye Eide, BG's general counsel, will become Shell's general counsel for upstream.
Katie Jackson, currently BG's head of strategy and business development, will also join Shell in a role to be announced later. Three other members of BG's executive committee would work for the transition team "for a period post completion of the recommended combination," the memo said, according to Bloomberg.
The report comes over a week after Shell announced it would create a trio of new standalone business units in a restructuring related to the merger. An integrated gas division will be set apart from both a new global upstream conventional business and a third unit concentrating on unconventional operations.
The memo didn't mention BG chief executive Helge Lund or chief financial officer Simon Lowth, Bloomberg reported.
Shell did not immediately respond to a request for comment.
The deal has an estimated value of around $69 billion.