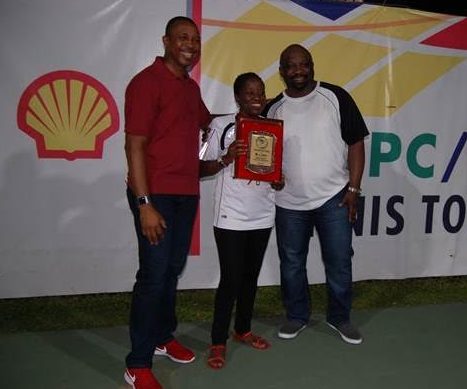 *SPDC JV spends N14.85 billion on GMoUs 
20 May 2018, Sweetcrude, Lagos – The Shell Petroleum Development Company of Nigeria-operated joint venture, JV,  has trained more than 800 young men and women under the Shell LiveWIRE programme which was introduced in 2003 to help young entrepreneurs.
The programme was designed to convert their bright ideas into sustainable businesses, creating wider employment and income opportunities for communities.
The JV has also implemented a robust health intervention scheme, supporting 10 hospitals in Rivers State.
These are part of information in the 2018 Shell Nigeria Briefing Notes presented to journalists in Port Harcourt by SPDC's General Manager, External Relations, Igo Weli.
The notes also indicated that a total of N14.86 billion has been invested by the Shell JV on Global Memorandum of Understanding, GMoU, clusters in Rivers State, giving communities a highly-valued opportunity to decide and implement projects and programmes that have a lasting impact on people's lives
The funding, since the GMoU concept took off in 2006, has enabled the 19 clusters in Rivers State to embark on projects covering health, education, water and power supply improvement, sanitation and infrastructure development.
"The GMoU initiative has opened a new and exciting chapter in the relationship between SPDC JV and communities and empowered the people at the grassroots to take charge of their own development," Weli said.
Weli, who was represented by the Manager, Social Investment/Social Performance, Ms. Gloria Udoh, said the success of the GMoU initiative proves what can be achieved when government, international oil companies, communities and NGOs work together for the common good.
Under the terms of the GMoU, SPDC JV provides secure five-year funding for communities to implement development projects of their choice, which are managed by Cluster Development Boards (CDBs) under the guidance of mentoring NGOs.
There are 37 active GMoU clusters in Rivers, Delta, Bayelsa and Abia states, which have been funded to the tune of more than N41 billion since 2006.
GMoU clusters in Rivers State have recorded landmark achievements, including setting up a Community Health Insurance Scheme, CHIS, at Obio Cottage Hospital in Port Harcourt, where the average number of patients increased from about 600 to about 7,500 per month in 2017, making it one of the most utilised health facilities in the area.
Other clusters have awarded foreign and Nigerian tertiary scholarships, set up transport schemes and built roads.
"We're proud of our extensive social investment footprints in Rivers State, which in some cases even stretch beyond the SPDC joint venture. For example, to mark Nigeria's centenary anniversary, Shell exclusively donated a modern public library to the Port Harcourt Literary Society in November 2016 at a cost of N1.58 billion.
"While we will continue to work with government, communities and other stakeholders for the development of the Niger Delta, we strongly appeal for a conducive operating environment since this is only way we can do business and implement the needed social investment projects and programmes," Weli said.