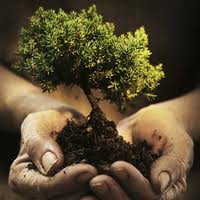 27 July 2012, 27 , Sweetcrude, LONDON  – Oil major Shell sealed an exploration tie-up with China's state-run oil firm CNOOC <0883.HK> on Wednesday in a move which will help secure longer term growth from projects in the world's energy-hungry second largest economy.
Shell said it agreed two partnership deals with CNOOC, one to explore for oil and gas in the Yinggehai basin in the South China Sea, and one to look for hydrocarbons off the coast of Gabon.
Shell already operates a gas field in central China, in the Changbei block, and said it would seek to increase production on that block through a separate amended agreement with state-run CNPC, where it is partnered with CNPC's listed arm PetroChina <0857.HK>.
"These new projects in partnership with Chinese companies are the latest showcase of our China strategy to work with our Chinese counterparts both in China and globally to help meet the country's energy needs to fuel its fast growing economy," Lim Haw-Kuang, executive chairman of Shell Companies in China said in a statement.
Chinese oil companies have been aggressive in targeting assets around the globe to help feed the country's energy demand while also pushing to develop its own resources, including shale gas.
"This is really part of the Shell strategy of building a pipeline of medium and long term growth options. It's clearly good news from a long term perspective," Societe Generale analyst Irene Himona said.
Shell is one of the few international oil firms to operate an onshore gas field in China, where production is dominated by PetroChina and Sinopec <0386.HK> <600028.SS>.
Apart from the Changbei venture, Shell signed a deal with CNPC to develop a shale gas block in China earlier this year in the first deal of its kind in the country.
Shell, which last operated offshore China 10 years ago, said that it would own a 100 percent stake in the Chinese offshore licences during the exploration phase but this stake would be reduced should they be developed.
In Gabon, CNOOC will acquire a 25 percent stake in two of Shell's licences, it said, in a move which reflects CNOOC's push for exposure to deepwater acreage