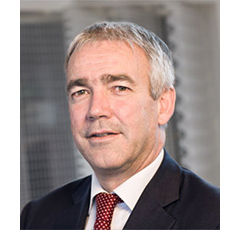 03 May 2014, News Wires – Multinational oil firm, Shell, has said that it may take up to a year for it to complete the planned sale of its oil assets in Nigeria.
It also said that the process may be complicated by the upcoming Nigerian general election in 2015. The Chief Financial Officer (CFO) of Shell, Simon Henry, disclosed these in a conference call to investors Wednesday.
Shell is hoping to make $15 billion in disposals of its oil assets worldwide this year as well as next year, including the sale of its stake in four oil blocks in the Niger Delta, an area that holds a large share of Nigeria's 37 billion barrels of oil reserves.
"We can come to a good commercial agreement," Reuters quoted Henry as stating.
He further stated: "What is slightly more challenging and difficult to predict is how we can get the overall approvals across the whole of the stakeholder environment including the government, because in previous transactions, that has taken up to a year."
Henry said the Nigerian assets have attracted strong interest from potential buyers, adding that Shell is divesting 30 per cent of the four blocks, along with the sale of 10 per cent from Total and five per cent from Eni.
Analysts have also estimated the value of the combined 45 per cent to be around $3 billion.
He said: "We've had over 20 serious bidders mostly in consortiums with Nigerian operators often with overseas operational financial or operational backing."
In the over 70 years that Shell has operated in Nigeria, it has faced serious problems in the Niger Delta with oil theft, environmental damage, political protests and attacks on its facilities.
As part of any deal, the oil major wants to minimise its exposure to further risks there.
"Clearly, the terms of the sale aim to establish baselines against which will carry no liability if there are environmental or other issues after the point of sale. (Whether) that can hold up in the future remains to be seen," he added.
But even after selling off the assets, Shell might still be affected by its history, with Henry saying: "It will always be difficult to detach the Shell name from some of the activities in the Delta. We have eyes open on this, but the legal protection will be solid. The reputational liability is impossible to divest."