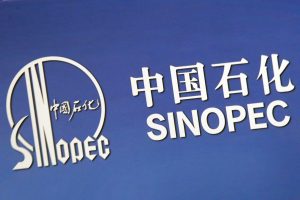 Singapore — Sinopec Corp has received certification for another 30.55 billion cubic meters of proven geological reserves in a deep natural gas reservoir in the Bazhong gasfield of the Sichuan basin, the state oil and gas firm said on Monday.
The new reserves, certified by the Ministry of Natural Resources, brought Sinopec's total proven geological reserves in the northeastern part of the Sichuan basin to 154.7 bcm, the company said in a press release.
"This discovery testifies that the tight gas formations in northeastern Sichuan has fairly good exploration potential and is a meaningful contribution to the national energy security," the Chinese oil and gas major said.
Tight gas refers to natural gas found in reservoir rocks with low permeability, most often sandstone.
Sinopec described the reservoir in the Bazhong field as being typical extra-deep, some 4,550-5,225 metres below the surface. It said a task force has been set up to meet the technological challenges in order to optimise exploitation of the field.
The Sichuan basin is one of China' largest natural gas sources alongside Erdos basin in the north, where top energy major PetroChina dominates drilling, and the offshore Bohai Bay basin, operated mostly by CNOOC Ltd.
Dominant state energy producers have in recent years stepped up development of geologically challenging oil and gas reservoirs, including those holding shale gas, shale oil and coalbed methane.
Reporting by Chen Aizhu; Editing by Simon Cameron-Moore – Reuters