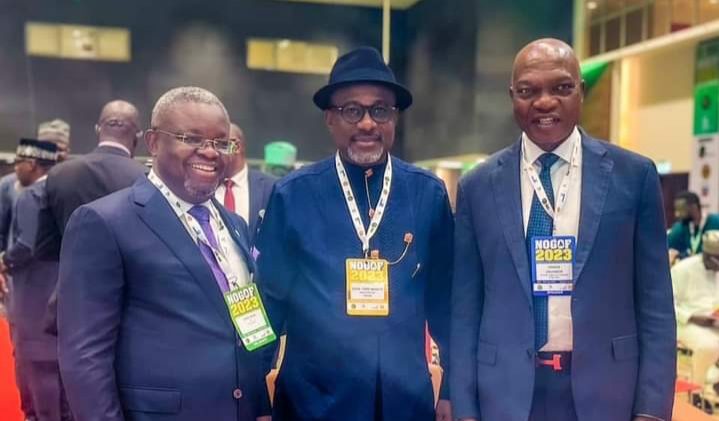 Mkpoikana Udoma
Port Harcourt — The Shell Nigeria Exploration and Production Company, SNEPCo has been projected to spend $6billion on deepwater projects between 2023 to 2032 in the country.
The Country Chair, Shell Companies in Nigeria and Managing Director of SPDC, Mr Osagie Okunbor, announced this during a panel session on Upstream Opportunities, at the fourth edition of Nigerian Oil and Gas Opportunity Fair, NOGOF2023 organized by the Nigerian Content Development and Monitoring Board, NCDMB in Yenagoa, Bayelsa State.
Okunbor while announcing the project opportunities in Shell companies in the next few years, said over $3billion capital expenditure has been projected on growing domestic gas supply between 2023-2030.
He said over 1billion standard cubic feet of gas per day is expected from from its onshore projects between 2023-2030, this he said would supply gas to five projects namely, Assa North, Okpokonou, Freezo, Obele/Rumuekpe and Brass fertilizers, etc.
The SCiN boss further explained that SNEPCO's deepwater growth centred on near term opportunities are infill projects and Bonga main life extension; for midterm opportunities, Bonga North, while long term opportunities are Bonga SW and Nnwa Doro.
"Over $6billion projected capital expenditure to be spent over 2023- 2032 for infill, midterm and longterm opportunities.
"Over 370kbbl/d peak crude oil producion by 2032.
Over 9trillion standard cubic feet of gas potential in NnwaDoro. Over 40 Potential subsea wells – Bonga North, Bonga SW and NnwaDoro."
Additionally, he said facilities to be set up include subsea manifolds, skids, etc., with over 1,000 potential job opportunities; as the work scope would included FEED and detailed design.
Others are, "Allocation and fiscal meters; compressors, dehydration units; fabrication – structural steel fabrications; pressure vessels; and civil works.
The SPDC boss further said highlighted the issues that must be fixed in order to unlock investments in the country, nothing that partners alignment and approvals critical to advancing projects.
"Fix challenges that diminish the bankability of Nigeria's energy industry, namely operational challenges – security, crude theft, community.
"Legacy debts, poor governance framework, sanctity of contracts etc."
Follow us on twitter