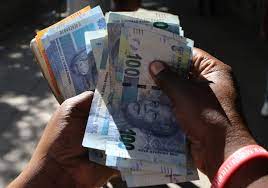 Johannesburg — The South African rand was slightly weaker in early trade on Monday, with an interest rate announcement by the country's central bank the main focal point of the week.
At 0617 GMT, the rand traded at 19.4975 against the dollar, down about 0.2% on its Friday closing level.
The dollar last traded at 103.180 against a basket of global currencies, over 0.1% stronger.
Analysts polled by Reuters predict a 25-basis-point (bp) rate hike by the South African Reserve Bank (SARB) on Thursday, in what could be its final hike of 2023.
"This will be one of the most important decisions in years. Our house view is for a 25 bp hike," Rand Merchant Bank (RMB) analysts said in a research note.
"Market pricing shows that they will do at least 50 bp, and maybe even 75 bp. The more they hike the better for the rand," the analysts added.
The rand hit an all-time low against the dollar on Friday, trading at 19.5225 against the greenback.
South Africa is currently facing a crippling power crisis, where households and businesses are left in the dark for up to 10 hours daily.
Struggling state utility Eskom warns that the crisis could intensify during the winter months, further damaging Africa's most industrialised economy.
On Friday S&P Global held off from changing South Africa's sovereign credit rating, in a reprieve for South African markets after a turbulent two weeks during which local assets were shaken by a U.S. allegation that a Russian ship had picked up weapons in South Africa in December.
South Africa's benchmark 2030 government bond was broadly flat in early deals, with the yield at 11.230%.
*Tannur Anders, Editing: Alexander Winning – Reuters
Follow us on twitter