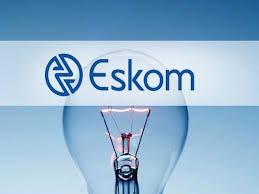 18 November 2018, News Wires — South African power utility Eskom cut 1,000 megawatts of electricity from the strained national power grid on Sunday after high unplanned outages, a company spokesman said.
The controlled power cuts – locally known as load-shedding – started at 1015 GMT and were scheduled to end at 2000 GMT, but stopped earlier than planned, Eskom spokesman Khulu Phasiwe said on Twitter.
"Eskom has managed to bring some power generating units back to service, resulting in the improvement of the power system," Phasiwe said.
Eskom had implemented stage 1 controlled power cuts that shed up to 1,000 MW from the grid. The power cuts are implemented to prevent the grid from being overwhelmed after unplanned outages.
Eskom, which supplies more than 90 percent of South Africa's power, last week warned of potential outages amid low coal inventories after a major supplier cut supplies and sought insolvency protection.