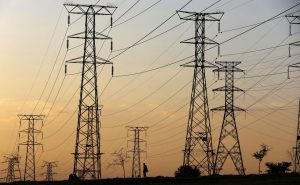 Bengaluru — South Africa's state power utility Eskom on Sunday said it would implement "Stage 6" power cuts continuously until further notice due to breakdowns of eight generation units on Sunday afternoon.
Further changes on the stages of loadshedding at short notice are possible given the high number of breakdowns, Eskom said in a statement.
Eskom has been implementing the worst rolling blackouts in South Africa on record, leaving households in the dark, disrupting manufacturing and hurting businesses of all sizes, leading to President Cyril Ramaphosa declaring a national "state of disaster" earlier this month over his country's crippling power shortages.
The "Stage 6" power cuts, the worst outage level on record, require up to 6,000 megawatts to be shed from the national grid, and mean up to 10 hours a day without power for some South Africans.
*Jyoti Narayan, Editing: Angus MacSwan & Nick Zieminski – Reuters
Follow us on twitter