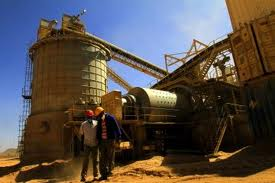 10 February 2012, Sweetcrude, KHARTOUM – South Sudan has signed an agreement to build an oil pipeline to Djibouti, in furtherance of its determination to avoid Sudan, its northern neighbour, in the export of its crude oil.
The country had earlier this month signed another deal with Kenya to link its rich oilfields to the Indian Ocean via a pipeline to the port of Lamu.
A meeting between officials of South Sudan and Djibouti in Ethiopia's capital, Addis Ababa, has resulted in the new deal to build a pipeline through Ethiopia to Djibouti at the mouth of the Red Sea, according to AFP.
"We signed an agreement for another pipeline to go through Ethiopia and on to Djibouti," South Sudan's Minister for Information, Barnaba Marial Benjamin, was quoted by the news wire as saying. "The pipeline will be owned by the government of South Sudan."
The pipeline is likely to take some years to build and would traverse the harsh landscape of Ethiopia which is also frequently hit by conflict with neighbouring Somalia and Eritrea.
Djibouti is a relatively stable owing to the large presence of US and French troops keeping watch over affairs in the fractious Horn of Africa and Arabian peninsula.
South Sudan is at loggerheads with Sudan following the gaining of independence in July. The pair have yet to agree a deal on oil revenue sharing as the South took about three quarters of the once unified territory's total oil reserves, yet still requires Sudan's oil infrastructure for exports.
South Sudan recently shut in its oil production, alleging Khartoum's theft of its oil.