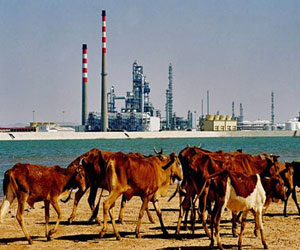 07 March 2012, Sweetcrude, KHARTOUM – South Sudan's Minister of Petroleum and Mining, Stephen Dhieu Dau, says the country plans to build a temporary underwater oil pipeline along the Nile as part of a project to export crude via ports in Kenya and Djibouti.
He told Reuters that the pipeline would extend from oilfields to the capital Juba where the crude would be transferred to trucks and taken on to Kenya and Djibouti.
According to him, about 30,000 barrels per day of crude would be delivered to ports along the proposed route, which could be completed by the end of the year.
South Sudan recently signed separate agreements to build pipelines to Kenya and Djibouti as it is locked in a dispute with its northern neighbour – Sudan, over pipe transit fees. .
It recently shut down its oil output of 350,000 bpd in response to alleged theft of crude supplies worth $815 million by the Sudan government.
The two countries are yet to reach agreement over sharing of oil revenues after the South gained independence last July, taking with it about three quarters of the formerly unified country's crude reserves and production facilities but remaining dependent on the North's export infrastructure.
In recent weeks, clashes have escalated on the border between the two countries, resulting in more than 420,000 civilians being forced to flee.
This has prompted the United Nations Security Council to call for access to humanitarian aid in the region.