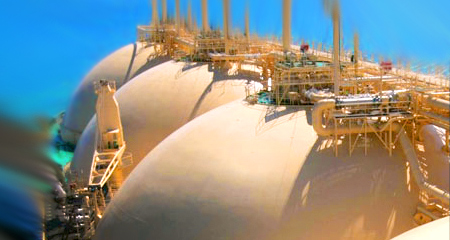 04 June 2018, News Wires – Natural gas demand in Spain in May rose 11.6 percent year-on-year reaching 26.2 TWh, according to the Spanish LNG terminal operator, Enagás.
This increase was driven by greater conventional demand, particularly from the industrial sector, as well as larger deliveries of gas for power generation, Enagás said on Thursday.
Conventional demand, destined for consumption in homes, business and industry, grew by 9.1 percent in May in comparison to the same month last year, totaling 21.5 TWh.
Enagás noted that this increase was primarily due to an 8.3 percent rise in industrial demand, which reached 17.6 TWh, the highest figure ever recorded for the month of May.
Consumption grew in virtually every industrial sector, particularly services and construction. The increase in conventional demand was also partially due to the effect of temperatures, which have been lower than normal, the Spanish company said.
Natural gas demand for the electricity sector will close the month of May with a rise of about 24.6 percent due to increased use of natural gas in the mix used for power generation.
This year to date, demand for natural gas in Spain has increased by about 7.4 percent compared to the same period in 2017, driven primarily by conventional demand that rose 8 percent, Enagás said.
Industrial consumption, which represents approximately 60 percent of national demand, is growing by about 5 percent, in line with the positive developments in the economy, the company added.