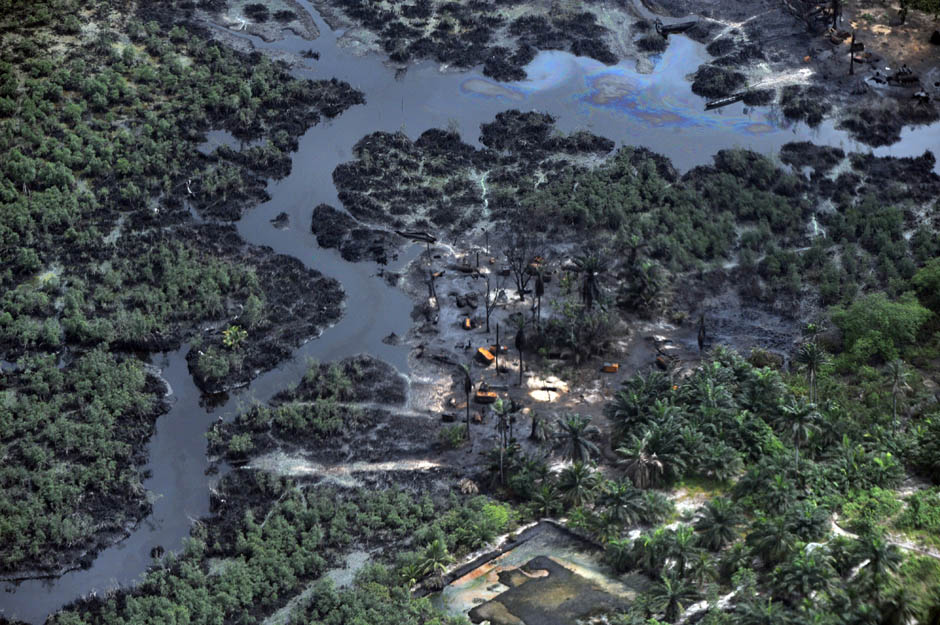 OpeOluwani Akintayo
Lagos — Royal Dutch Shell Nigeria subsidiary, SPDC said it lost 2000 tons of oil last year as a result of crude oil spill from theft or pipeline vandalism.
Shell Petroleum Development Company of Nigeria in its newly released financial report for 2019, explained that the loss accounted for a 41% rise in the number of crude oil spills, up from 1,600 tonnes recorded in 2018.
SPDC operates more than 6000 kilometres of pipelines in Niger Delta.
Out of a total 164 SPDC spills of more than 100 kilograms which occurred in the region, 157 were due to theft and sabotage, compared with 111 in 2018.
SPDC produces around 1 million barrels of oil per day.