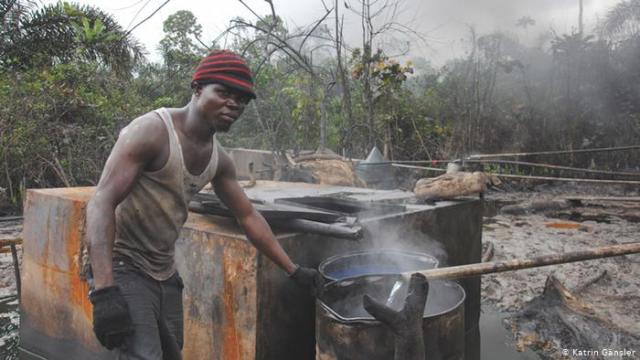 Mkpoikana Udoma
Port Harcourt — A stakeholder and Executive Director of Advocacy Centre, Mr Fyneface Dumnamene Fyneface, has tackled Governor Nyesom Wike, over his ongoing clamped down on artisanal refineries in the state, without alternative livelihoods for the operators.
This is as the governor since 1st January 2022 has declared war on artisanal refineries operators and illegal oil bunkerers, in a bid to curbed hydrocarbon soot pollution in the state.
But the environmental justice campaigner has said that the governor should provide alternative means of livelihoods for those involved in artisanal refining activities.
Fyneface said the governor should use a carrot and stick approach, while advocating for the Presidential Artisanal Crude Oil Refining Development Initiative, just as it was obtainable in the North, where illegal gold miners in the North were not criminalized but conscripted into a Presidential scheme.
"The Governor is only using stick on them without using carrot which helps to find solution.
"We have proposed Modular Refineries Multipurpose Co-operative Society as part of measures to have Modular Refineries licenses for the youths, we have also proposed Presidential Artisanal Crude Oil Refining Development Initiative, PACORDI.
"I also recently proposed the Rivers State Artisanal Crude Oil Refining Development Initiative, for the Rivers State Government as ways of addressing issues around alternative livelihood opportunities for artisanal crude oil refiners but none has been adopted so far.
"We'll continue advocating and pushing till something happens."
Fyneface annouced that the Bayelsa State Government has shown willingness to join hands with the group to address the problem.
He urged artisanal refining operators to join the Cooperatives which the group has set up across the Niger Delta region, with a view of obtaining licenses for the establishment of modular refineries.
"Those who are in charge of Modular Refineries Multipurpose Co-operative Society in the various states can now begin to see what I told them that a time will come that the big boys in artisanal refining will be dislodged, and they will start running into the Co-operative Societies across the Niger Delta that we have and are setting up.
"Our letters are on the table of the Governor of Rivers State and on the table of the Deputy Governor of Rivers State who is in charge of Modular Refineries Committee in the State among others, but they have not yet done what the Bayelsa State Governor did by inviting our team for discussions on the way forward. However, there is still room for partnership, engagements and collaboration because we need to join hands to address these problems."
On the N2million bounty which Governor Wike placed on illegal refineries kingpins, the environmentalist said it would be impossible for those involved to do a thorough job in 48hours as directed by the governor.
"We have thousands, if not more illegal refining sites in Rivers State. How much does that amount to when multiplied by N2million if they are really committed to exposing this? How can they also be able to do any thorough job in 48hours? We need solution but I think we should not be in a hurry taking actions that may lead us not being able to do thorough job."
Follow us on twitter