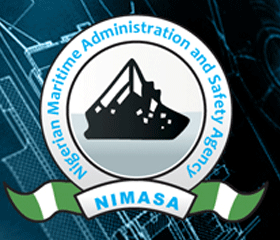 Vincent Toritseju
Lagos — At the backdrop of the recently marked World Environmental Day, stakeholders in Nigeria's maritime environment have scored Nigeria low in the treatment and preservation of the environment for future generations.
Speaking to newsmen in Lagos Director of Marine Environment Management, of the Nigerian Maritime Administration and Safety Agency, NIMASA, Mrs. Felicia Mogo, said that the issue with Nigeria is the enforcement of environmentally related regulations.
Mogo who is also the President and Founder of African Marine Environment Sustainability Initiative, AFEMESI, also said that the necessary regulations are in place, the need for increased compliance cannot be over-emphasized.
She disclosed that marine environment convention are the largest of the International Maritime Organization, IMO, Conventions adding that the environment is organic that is ever changing.
She said: "We are not really far behind, we have the desire and we also have the necessary regulations in place. But we now have to put in more energy in its implementation.
"We have to increase our compliance level; we have to get our stakeholders to understand why we are doing what we are doing.''
Similarly, Foundation for Environmental Rights Advocacy and Development, FENRAD, marked the day with strategies to address increasing loss of our biodiversity and Green Recovery and tree planting.
In a statement by FENRAD Executive Director Comrade Nelson Nwafor, said that efforts must be put in place to recover the environment – both living and nonliving – through counteractive and proactive measures.
In his comments, Captain Enisuor Waredi, for Director, Shipping development, NIMASA, said that Nigeria was to sign most of the environmentally related IMO Conventions noting that that will also work against Nigeria as coastal country.