19 May 2016, Abuja – State governors have expressed their support for the Federal Government's decision to increase the price of Premium Motor Spirit from N87 to N145 despite the increasing opposition to the development.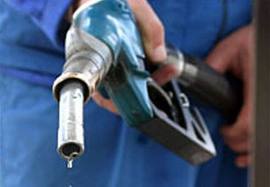 Ogun State Governor, Senator Ibikunle Amosun, disclosed this to State House correspondents at the end of a meeting of the Nigeria Governors Forum held inside the Presidential Villa, Abuja.
The meeting which started at about 8.45pm on Wednesday ended in the early hours of Thursday.
"We supported it (increase in fuel pump price) because we believe that it is in the interest of the masses," Amosun told reporters.
While saying that the Federal Government means well for all Nigerians, the governor said the increase was one of the sacrifices that must be paid by all.
He said the belief was that only the rich benefit from fuel subsidy as against the masses.
He said money saved from subsidy would be used to develop infrastructure, adding that the masses would be better for it in the long run.
The governor said, "These are sacrifices that must be paid by all. The President means well, the government means well, all of us mean well.
"If truly we are caring for the masses, we believe that subsidy only serve the rich, those that are getting us the fuel, and not the masses.
"We believe that such money that have been saved from the subsidy would be used for infrastructural development particularly for social services for all of the down- trodden masses.
"We are putting our weight behind it while urging the Federal Government and indeed the state governments to see how we can ameliorate all the problems the masses would probably go through in the short run because in the long run, they would be the better for it."