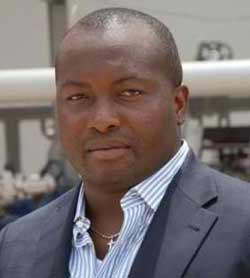 Abdulwahab Abdulah
18 October 2012, Sweetcrude, LAGOS — The prosecution told Justice Okon Abang of a Federal High Court, Lagos, yesterday, that the funds involved in the case against the Managing Director of Capital Oil and Gas, Ifeanyi Uba and four others can conveniently settle the monthly allocation of 11 states from the Federation Account.
The police prosecutor has, therefore, prayed the court to turn down the bail application of the accused pending the conclusion of investigation, arguing that Ifeanyi Uba can interfere with the investigation,
The officials of Uba's company detained with him are Joseph Orji, Chibuzo Ogbuokiri, Godfrey Okorie and Nsikak Usoro.
In an affidavit filed by the police and argued by Mr Godwin Oblah and Prince Aderemi Adekile to oppose the bail application by the Capital Oil boss and four others, the police argued that releasing him now would jeopardise their on-going investigations, which may truncate their case in court.
Uba, through his counsel, Mr Joseph  Nwobike, SAN, however, urged the court to discountenance the police arguments, saying detaining him (Uba) beyond 48 hours as stipulated by law was a violation of his fundamental rights.
He argued that the alleged offence for which the applicants were remanded did not constitute a capital offence, stressing that the provisions of section 35(4) of the 1999 constitution clearly protects the liberty of the individual which the court must ensure it protects.
The police in its counter affidavit argued that contrary to what the applicants filed in their ex-parte application, cogent facts were concealed from the court to the extent that the applicants failed to show that they were detained on the order of a magistrate court, and that it was done deliberately to mislead the court.
According to the police, Uba was still being investigated on account of other allegations of money laundering, forgery of shipping documents and stealing by conversion of petroleum products worth about $280 million.
The police averred that the applicants' fraudulent acts were against the entire Nigerian society and had impacted adversely on the economy and general well being of the country.
"The total amount wrongfully and fraudulently obtained through the connivance and activities of the applicants is equivalent to the monthly statutory allocation from the Federation Account for 11 states in the federation."