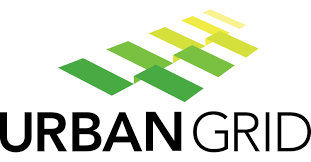 Lagos — Susgen, a market-leading capital provider and partner to sustainable energy development companies, has completed its divestment of the US clean power developer Urban Grid as part of its acquisition by Brookfield Renewable.
Founded in 2010, Urban Grid's growth was accelerated in 2016 with an equity investment from Susgen. Under the partnership, Urban Grid were able to grow their team and expand their development pipeline to approximately 13,000MW of solar, which when built will produce enough electricity to power 1.8 million US homes, and 7,000MW of flexible energy storage.
Joseph Pillai, CEO of Susgen, said of the acquisition, "We are delighted for Frank and the Urban Grid team and wish them every success in the next chapter of their exciting story with the expert team at Brookfield Renewable."
Frank DePew, CEO of Urban Grid, said "We want to thank Susgen for their support of Urban Grid over the years, and during the process of closing the transaction with Brookfield Renewable."
Since 2012 Susgen have focused on investing in, developing, and managing a strategic, scalable portfolio of sustainable-energy assets to combat climate change, with over 1,000MW of projects fully developed or built to date. Susgen partner with JBM Solar on a pipeline of 5,000MW of UK solar, enough to power 1.9 million UK homes when built, and with Alcemi Storage on 3,500MW of battery projects. Susgen aspire to grow their remaining pipeline to 15,000MW in the next three years.
Susgen
Susgen is a market leading funder and partner to sustainable energy development companies. We deliver sustainable energy to combat climate change and provide clean energy for consumers and businesses. With over 20 GW developed, and 8.5 GW under development, we have aspirations to grow our remaining pipeline by 15 GW in the next three years. Our current portfolio includes JBM Solar and Alcemi.
Urban Grid
Urban Grid is a utility scale renewable energy project developer, with over a decade of expertise in taking solar and energy storage projects through the full development process, from site acquisition through interconnection, permitting, offtake execution and project exit. Headquartered in Richmond, Virginia–with teams located strategically throughout the United States, Urban Grid has provided utilities and corporate clients with reliable clean energy. We are actively developing a growing portfolio of approximately 13,000 megawatts of solar PV and 7,000 megawatts of co-located and stand-alone energy storage, throughout 12 states in support of America's transition to clean, sustainable power.