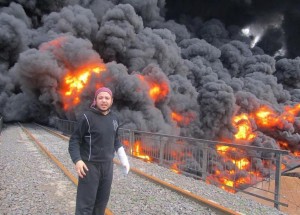 01 April 2013, London – Syrian rebels have set fire to three oil wells in the east of the country, causing a daily loss of nearly 5,000 barrels of oil and 52,000 cubic metres of gas, state media quoted an oil ministry official as saying on Sunday.
SANA news agency said the damage to the oil wells in Deir al-Zor province, much of which is in rebel hands, followed disputes among the fighters over "sharing out the stolen oil" from fields in areas they control.
According to a Reuter's report, Syria's Furat Petroleum was working to extinguish the three fires. A total of nine wells had been set ablaze by the rebels, SANA added, without saying when the other six had been set ablaze.