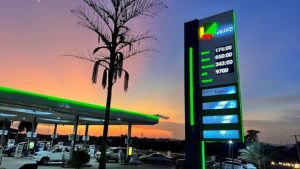 Mkpoikana Udoma
Port Harcourt — The Nigerian National Petroleum Company Limited will remain unattractive to both domestic and foreign investors, until it becomes a public company with a solid foothold on the country's capital market, duly listed and trading on the Nigerian Stock Exchange.
According to oil and gas industry watchers, NNPCL is due to be listed on the Nigerian Stock Exchange, NSE, and matured enough to float its Initial Public Offer, in view of the expansion of its capital base, in order to be accountable to its shareholders and not the government as it is today.
Experts say the Nigerian Stock Exchange provides capital access to companies seeking to take advantage of the financial markets to fund their business expansion, hence President Bola Ahmed Tinubu, has been charged to urgently position the NNPCL to make its entrance into the country's capital market.
However, before being listed on the Nigerian Stock Exchange or any other stock exchange, NNPCL will have convert from a Private Limited Company to a Public Limited Company, PLC, to create that entry point.
A Public Limited Company, PLC whic is a public-owned company, that has offered shares of its stock to outside investors like the general public, while a Private Limited Company, LTD is a limited company which shares are not offered to the general public.
A renowned Economist and Chief Economic Strategist to the Economic Community of West African States, ECOWAS, Prof. Ken Ife, had in 2022 valued the assets of NNPC at N50 trillion, noting that the nation's oil company should be listed on the Nigerian Stock Exchange.
According to him, the N50trillion valuation include crude, gas, landed and intangible assets of NNPC Ltd, noting that listing NNPC on the stock market will ensure that all host communities, labour unions, oil and gas marketers, citizens and corporates partook in the public quotation.
"When Nigerians have shares in NNPC, the bitterness of many persons that have mid-wifed militancy, illegal bunkering and oil theft will reduce to the barest minimum. It will practically be unreasonable for you to steal oil when you are a shareholder of the NNPC PLC. Militants and oil thieves are breaking pipelines because they have no stake with NNPC and they have nothing to lose."
Benefits of transiting NNPCL to a public limited company
According to Dr Joseph Obele, a lecturer at the Department of Marketing, Ignatius Ajuru University of Education, the benefits of transiting NNPCL to NNPC Plc. are enormous, as it will give room for accountability, efficiency and profitability.
Obele who is also the Chairman of Independent Petroleum Marketers Association of Nigeria, IPMAN in Rivers State, said the best option for NNPC and Nigerians is for the company to transit to NNPC PLC and that the time was now.
"The President of the Federal Republic of Nigeria cannot appoint or sack the board of directors once it is listed on the NSE and it becomes NNPC PLC. At that point, any Nigerian can own shares and also transfer such. That will boost transparency and abolish the long time national cake syndrome that has dominated the psychology of the public.
"Amongst other benefits will be accountability, profitability, operational effectiveness, efficiency, better reliability, more flexibility, easy communication.
"The anticipated competitive threat of the biggest private refinery in Africa, Dangote Refinery coming up soon is another critical reason to make the NNPC a public limited company in a no distance time. Studies have shown that private investors on other sectors suffocate in any competitive market against the Dangote PLC, arising from the game theory adopted by the conglomerate. In most cases, Dangote PLC end up acquiring majority shares of its competitors and then takes over those companies. It is obvious that a Conglomerate that private firms could not stand in a competition, likewise a government controlled firm might not survive the threat."
Need for proper valuation of NNPC assets before going public
An expert and professor of Energy Economics, Prof. Wumi Illedare, said though there is positive rationale for NNPC to go public; there must be proper valuation of NNPC assets and proper management team must be put in place.
According to him, the original idea to commercialized NNPC was to seek funding from the public in order to stabilized the funding of the company to carryout their operations.
Illedare opined that political elites must be ruled out from buying shares in NNPC, while advocating for the adoption of the NLNG model, where the government has a big share but does not interfere in the daily running of the company and who is appointed as Managing Director.
"In the unsigned Petroleum Industry Governance Bill which we made in 2018, the process of selling NNPC shares was laid out, unfortunately that was not included in the Petroleum Industry Act 2021.
"Before going public, NNPC must be properly valued, otherwise the share value will not be lucrative, therefore the management and Board must be cautious on this.
"Nobody will want to buy shares from an organization where the management team is made of politicians. There should be a Key Performance Index to measure the performance of the Managing Director, and if the MD does not meet the set KPI, he will have to resign. An agreement should be made to this effect even before the person is appointed."
Political elites should not own NNPC shares
According to Illedare, no serious investor will want to invest in a company where the decision makers are politicians.
"NNPC must be careful of who bought its shares, so that what happens to the nation's electricity distribution companies will not repeat itself, and so the shareholders do not run it aground. Political elites should be exempted from buying shares in the company. The government should divest from all JV assets, the U.S. government has no shares in oil companies operating in USA, neither does it operates a Joint Venture with oil operators in that country.
"The Ministry of Petroleum should be strengthened and restructured for strong policy formations and regulations. Energy regulatory agencies and directorates must be strengthened to set up modalities for energy affordability, energy security and energy availability.
"Energy is the driver of any nation's economy, I hope the new President doesn't make himself the Minister of Petroleum just like Buhari. The Ministry of Petroleum needs full attention from a pragmatic, transformational leader, who can sanction and reward," Prof Illedare said.
Artisanal oil refiners will earn alternative livelihoods through NNPC shares
For a renowned environmental justice campaigner, Mr. Fyneface Dumnamene Fyneface, listing and trading NNPC stocks on the floor of the NSE will be a welcome development and a step in the right direction for average Nigerians including artisanal crude oil refiners.
Fyneface is an oil and gas industry watcher based on his advocacy on crude oil spill, pollution, oil theft and artisanal refineries, and the lead advocate for the establishment of Presidential Artisanal Crude Oil Refining Development Initiative, PACORDI, for artisanal refiners as alternative livelihood opportunity.
He believed that listing NNPCL on the NSE would give opportunities for any Nigerian including artisanal oil refiners in the Niger Delta the opportunity to buy shares, co-owned NNPCL and earn an alternative livelihood.
"So, I support the listing of NNPCL on the NSE. The NNPCL had always said the conversion of NNPC from a Corporation to Limited makes it a company owned in trust for all Nigerians and the government of Nigeria alike, so listing it on the NSE for stakeholders to have a piece of the cake through shares is one of the ways to demonstrate the characteristic of the company that we were meant to believe."
Trading NNPC will attract more investments to oil and gas sector
Meanwhile, a Policy Analyst, Mr. Rowland Dappa, believed it was a welcome idea for NNPC to go public, however, with the way Nigerian politicians operate, few political elites may hijack the NNPC shares and hold the company under ransom of markets share value.
Dappa who is the African Representative of Liberty International, an organisation with focus on policy and economic freedom, opined that NNPC trading it shares on NSE will encourage investors to invest in Nigeria's energy sector.
"But then, the biggest problem in organization like NNPC that still have government influences is that everything changes and decisions is beckon on the power of political elite. So, operating as a commercial entity still not as clear process compared to other entities.
"The most effective and high valued commercial energy companies in the world run as an individual commercial entity with the interest of competing among big brand without using government funds.
"Nigeria business space on its own has a very strong negative perception from international investors. So investing and buying shares in Nigeria is 50/50 game of chances. But it's obviously okay for NNPC to sell it shares without political interference, it will boost the economy and encourage more investment into the Nigerian oil and gas market."
Follow us on twitter