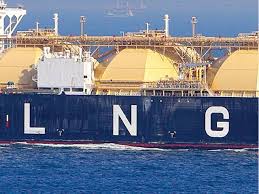 29 August 2016, Arusha — Tanzania is bracing to fast-track the construction of a Liquefied Natural Gas (LNG) plant in the Southern region of Lindi.
Tanzanian President Dr. John Magufuli has directed the ministry of energy and minerals to speed up the processing of the requisite permits to allow the investor to begin work on the $30 billion project soon.
"I want to see this project take off, there have been a lot of unnecessary delays so far. Just accomplish whatever is creating any bureaucracy so that our investors can begin the work with immediate effect," he said.
The President, according to a press statement, made the direction last week after receiving a progress report on the multi-trillion grand project for construction of Liquefied Natural Gas (LNG) plant at Likong'o area in Lindi region.
"The Norwegian government is fully committed to ensuring that implementation of the project is done for the benefits of our two countries and I request that the Tanzanian government continue giving us its full support so that we achieve in putting up the plant," said Mr Michelsen.
Dr Magufuli assured the Statoil country representative that the Tanzanian government was committed to making sure that the project was successful. He said the project would create many employment opportunities to Tanzanians as well as enabling the government to collect revenue through various forms of taxes that will help in strengthening the provision of social services including education, health, water and infrastructure, among others.
Recently, Tanzania discovered an additional 2.17 trillion cubic feet (tcf) of possible natural gas deposits, raising the east African nation's total estimated natural gas reserves to more than 57 tcf.
East African Business Week