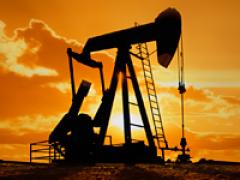 01 May 2013, Dar Es Salaam – UK's BG Group says the Mzia-2 well on Block 1, off the coast of Tanzania, flowed oil as it completed a successful drill stem test on the well.
The well flowed at a maximum rate of 57 million cubic feet per day on constrained testing equipment, the company said,aadding the well showed better than expected properties in the deeper Cretaceous reservoir.
The Mzia-2 well lies about 45 kilometres off the coast of southern Tanzania in a water depth of roughly 1620 metres, about four kilometres from the Mzia-1 discovery well.
It also lies about 22 kilometres to the north of the Jodari-1 discovery well, which also lies in Block 1 and where a successful drill stem test was completed in March on the shallower Tertiary reservoir.
"The successful Mzia-2 drill stem test follows completion of a multi-well appraisal programme earlier this year on the nearby Jodari field," BG chief executive Chris Finlayson said.
"Results from the current campaign demonstrate the excellent quality of our interests offshore Tanzania, where our resources, and those of other participants in the region, are helping support plans for a multi-train LNG export project."
The drillship Deepsea Metro-1 has now moved to Block 4 to drill an exploration well, Ngisi-1, adjacent to the Pweza and Chewa discoveries.
BG holds a 60% operated interest in Blocks 1, 3 and 4 off Tanzania, with Ophir Energy holding the remaining 40%.