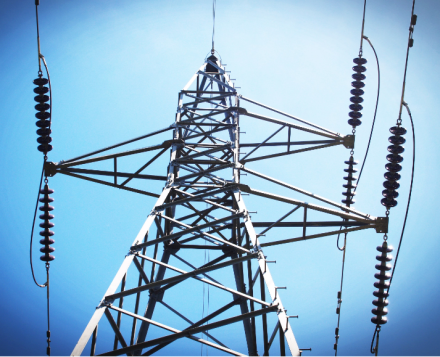 Michael James
28 May 2018, Sweetcrude, Lagos — The Transmission Company of Nigeria, TCN, has completed and energized three new transformers in Jos, Plateau State and Abeokuta, Ogun State, in line with its Transmission Rehabilitation and Expansion Program, TREP.
TREP is anchored on the Federal Governments policy on incremental power.
The company also announced the full repair and energisation of the Dan Agundi 60MVA 132/33kV power transformer in Kano State, which got burnt in December 2017.
In a statement signed by TCN General Manager Public Affairs, Mrs. Ndidi Mbah, TCN said that the new 1x60MVA, 132/33kV transformer installed in Jos 330/132/33kV Transmission Substation has improved the transmission of bulk electricity to Jos Disco's Dogan Dutse 33kV distribution line which feeds the heart of Jos as well as Anglo-Jos 33kV feeder that supplies power to the State Secretariat, GRA and environs.
According to the release, the Jos Transmission Sub-station, established in 1975, with 120MVA transformer capacity now has 180MVA capacity at 132/33kV circuit.
Also, the replacement of 2x30MVA with new 2x60MVA 132/33kV power transformers in Abeokuta Transmission Sub-station has substantially increased transformer capacity from 90MVA to 150MVA and consequently improve as well as further stabilize power supply to Ibadan DisCo's load centers for onward distribution to electricity customers in University of Agric Abeokuta, Owode 1 and 11, Imeko, Lagos Road areas in Ogun State as suppressed load in these areas can now be conveniently accommodated.
TCN further noted that the Dan Agundi 60MVA power transformer in Kano Transmission Substation which caught fire in December 2017, has been successfully repaired and restored to the system by TCN's in-house engineers This is an indication of increased motivation and experience of TCN's engineers garnered through the programme of present management aimed at building capacity of Nigerian engineers and using them in projects execution.
TCN said has further increased transformer capacity of Dan Agundi substation to 180MVA. In order to ensure optimal utilization of this additional capacity, TCN is seeking the collaboration of Kano State Government to ensure that the Kumbosto-Dan Agundi 132kV Transmission line is reconductored to enable it to wheel more power to the Kano DisCo feeders.
The Kumbosto-Dan Agundi 132kV transmission line currently has capacity to carry only 90MW which is inadequate for load demand of the substation. However, to reconductor the line, TCN requires the assistance of the State Government in removing many illegal structures under its transmission lines Right of Way (RoW). Those living under the 132kV RoW are also exposing their lives to death as the snapping of any of the transmission lines could lead to unimaginable disaster.
It would be recalled that only two weeks ago, TCN commissioned three power transformers, a 30MVA transformer in Gombe, 40MVA Mobile transformer in Yola, and 60MVA transformer Bauchi. Earlier the company also commissioned a brand new 2x60MVA transmission substation in Odoguyan, Lagos as well as a 40MVA mobile transformer in Umuahia, and 60MVA power transformer in Aba.
Also last month, it also successfully commissioned other transformer installations including a 60MVA 132/33kV power transformers in Uyo and Calabar Substations respectively. These installations are just a part of the ongoing efforts by the company to strengthen the nation's transmission grid, it is also undertaking the reconducting of several transmission lines and rehabilitating several substations to ensure that it puts in place N-1 capacity in the nation's transmission grid.