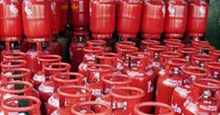 10 November 2016, Lagos – Techno Oil Limited and Cakasa Nigeria Company Limited have signed a deal for the construction of an automated Liquefied Petroleum Gas terminal in Lagos.
The 12,000 metric tonnes capacity project, financed by Access Bank Plc, would be the largest in West Africa, the companies said.
They said the facility, being built at the Kirikiri coastline, Apapa in Lagos, would boost the LPG storage and consumption in Nigeria.
The Managing Director, Techno Gas and Power, Mr. Collins Onyeama, said at a ceremony to sign the deal that the project would be completed in November 2017.
He said the project would be handled by Cakasa in partnership with a European firm that had handled similar facilities in Nigeria and other African countries.
Onyeama said that the Techno Oil Group was embarking on the project to boost the drive by the Federal Government to increase the consumption of the LPG, currently standing at about 400,000 metric tonnes every year in Nigeria.
He said the approval for the construction of the plant had been granted by the Department of Petroleum Resources and that necessary Environmental Impact Assessment had also been carried out.
Onyeama expressed optimism that the facility would be a game-changer in getting more Nigerians and other West African countries to embrace the LPG for cleaner, safer and healthier environment.
The Techno Gas MD said the company's LPG cylinder manufacturing plant being built in Lagos had been slated for inauguration in February next year.
He said the company would commence the installation of 50 units of digital LPG skids at some filling stations next month to make more Nigerians to have easier access to the LPG plants.
Onyeama listed some challenges that had made it difficult for most Nigerians to embrace the LPG as inadequate public awareness on safety, limited refilling plants and high cost of imported cylinders.
He advised the government to use the National Orientation Agency to drive the campaign to encourage people to switch from firewood and kerosene to cooking gas.
"This will reduce the phobia and improve public awareness that the LPG is clean, safe and affordable, and expose the danger inherent in long use of firewood and kerosene," Onyeama said.
He argued that although the use of cooking gas had increased by about 36.8 per cent in Nigeria in the past three years, over 90 per cent of households still relied on kerosene and firewood.
According to him, Nigeria still ranks lowest in sub-Saharan Africa in per capita usage of the LPG, consuming 1.1kg compared to Ghana's 3.0kg consumption level.
The Managing Director of Cakasa, Mr. Yaro Balami, said his company had the capacity to build the plant, adding that more than 80 per cent of the tank farms in Nigeria were built by Cakasa.
He said that the company had been in the business of building oil and gas facilities for 42 years and praised Techno Oil for embarking on the project.