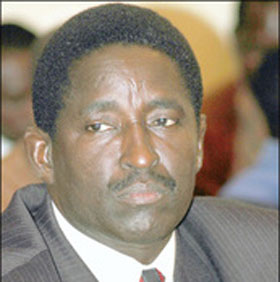 10 February 2013, Accra – Lawyer and land analyst, Nkrabea Effah Dartey has said the people who found the oil at Nkwanta North have no claims and are not entitled to any financial compensation as whatever mineral found under the earth belongs to the state.
"If this matter should end up in court, the issue is that "what were you digging for? You were digging for water and if oil came out, you cannot claim that because it's a by-product. Maybe your name would be spread and you will be a legend in your area but to say you are entitled to financial compensation I don't think you will get a dime for that," he stated
Speaking on Citi Eyewitness News, Lawyer Effah Darteh said every land is vested in the state and even though the lands are sold, whatever is found below the top soil belongs to the state.
"As far as the law is concerned, all lands in Ghana are invested in the state…when you are the owner of a land, it only means you can have any project you want on the land but when it comes to what is under the earth like minerals, it belongs to the state so the government of Ghana can compulsorily acquire that area for development," he stated.
Meanwhile, Energy Economist Mr. Mohammed Amin Adam has said finding the oil was not surprising as the location was close to the Volta Basin.
"The area falls within the Volta basin and that place holds significant potential as far as hydrocarbons are concerned and this potential is huge," he stated.
He further mentioned that the areas around the Volta Basin has not been licensed to any foreign company therefore if the findings come out positive, then it means Ghana will reap the benefits alone.
"The GNPC has for some time now been talking about investing in oil exploration in the Volta Basin. None of the areas of the Volta Basin has been licensed to any foreign company and therefore the good news is that Ghana will be exploiting the resources on our own if it is crude oil and this will ensure we get maximum value," he said.
Mr. Adam also advised people not to be too excited as the problems associated with on-shore development are more than offshore development.
"This is no cause for celebration as the problems associated with on-shore development are more than off shore development in terms of environmental damage, effects on social and economic development of the people therefore we should sit up and figure out how to maximise these resources without endangering the lives and environment of our people," he added.
A resident in one of the Communities in Nkwanta reportedly struck oil while digging for water.
Residents are said to be collecting the oil in gallons even before it is tested by the authorities.