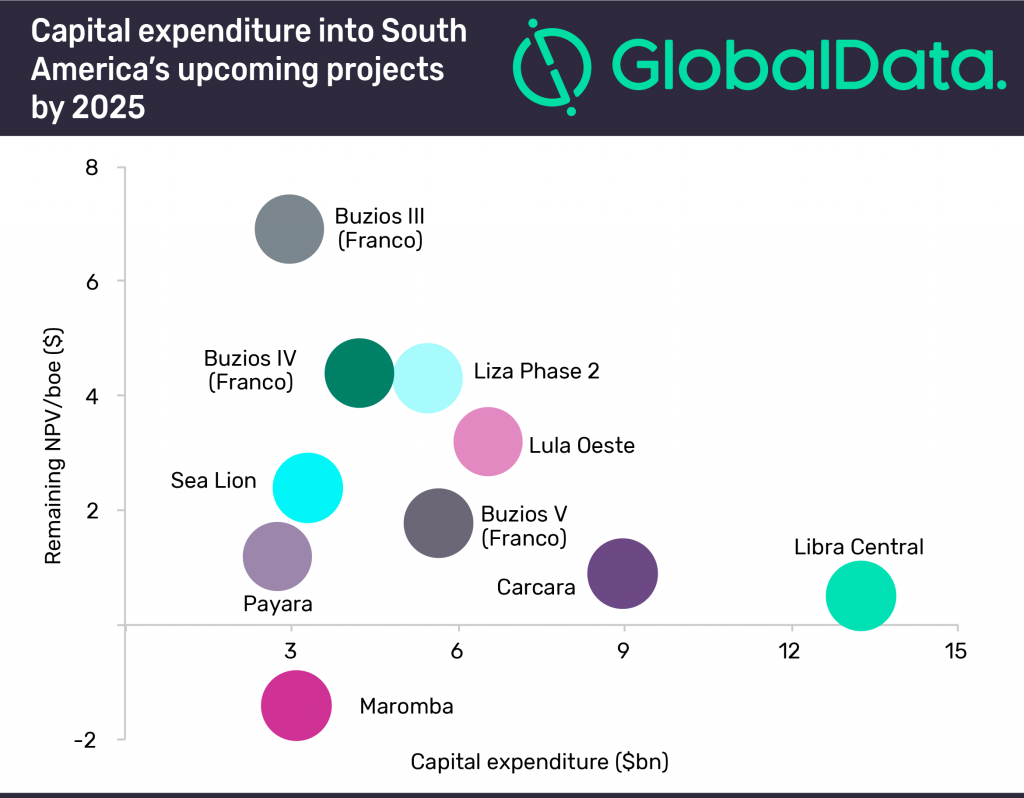 20 April 2018, Sweetcrude, Lagos — Over $81.4bn in capital expenditure (CapEx) will be spent over the lifetime of the top ten upcoming oil and gas upstream projects in South America to produce 8.4 billion barrels of oil equivalent, according to GlobalData, a leading data, and analytics company.
These 10 projects, selected from 73 upcoming projects in South America, will contribute incremental capacity of 1.4 million barrels of oil equivalent (mmboe) to global supply by 2025.
Among the top ten upcoming projects in the region, nine are conventional oil developments and one is heavy oil, with eight projects located in ultra-deepwater and two projects located in deepwater. Libra Central field in Brazil is the largest with anticipated peak production at 448 thousand barrels of oil equivalent in 2029 at a lifetime CapEx of $20.6bn. Carcara is the next largest project with an anticipated peak production at 233.8 thousand barrels of oil equivalent in 2024 at an estimated lifetime CapEx of $10.6bn.
GlobalData reports the average development breakeven oil price for top upcoming deepwater and ultra-deepwater projects in South America is at $50.5 per barrel and $40 per barrel, respectively. Ultra-deepwater Buzios III (Franco) in the US has the highest net present value per barrel of oil equivalent at $6.9.
Differentiating for water depth, GlobalData expects full-cycle capital expenditure per barrel of oil equivalent to average $16.7 for deepwater and $9.5 for ultra-deepwater.