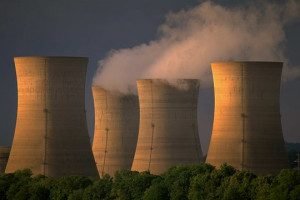 03 June 2018, News Wires – Toshiba Corp has said it was scrapping a plan to build two nuclear reactors at a U.S. power plant after long delays in which it failed to find investors because of sharply lower electricity rates and increased global regulation.
Toshiba America Nuclear Energy Corp, the Japanese company's wholly owned U.S. subsidiary, reached an agreement in March 2008 to build the third and fourth reactors for utility NRG Energy Inc's South Texas Project. The plant has two 1,280-megawatt reactors.
NRG in 2011 abandoned and wrote off its investment in the project, citing U.S. regulatory uncertainty in the wake of Japan's 2011 Fukushima nuclear accident.
The project is part of the Nuclear Innovation North America, or NINA, which is 90 percent owned by New Jersey-based NRG and 10 percent owned by Toshiba.
"No investors have expressed an interest in participation," Toshiba said in a statement, noting that the project had "ceased to be financially viable."
The Fukushima nuclear disaster, the worst since Chernobyl in 1986, forced a reassessment of atomic power, and cheap shale gas and coal has led to the closure of several older plants in the United States.