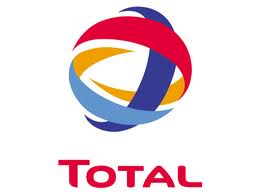 10 February 2012, Sweetcrude, HOUSTON – French giant, Total, has posted a 16% rise in profits for 2011 as higher oil and gas prices boosted revenues and offset a slight dip in production.
The company posted a net income of nearly €12.3 billion ($16.3 billion) for 2011, up from almost €10.6 billion in 2010, according to its financial report released on Friday.
The rise in profits was in line with the 16% increase in sales revenue which totaled €184.7 billion, up from €159.3 billion a year earlier.
Boost the company's earnings was a 40% rise in Brent oil prices, which averaged $111.3 per barrel in 2011, and a 27% jump in the average realised price of gas to $6.53 per thousand British thermal units.
This helped offset a slight dip in production with 2011 output averaging 2.3 million barrels of oil equivalent per day, compared to about 2.4 million boepd in 2010.
As well as natural decline, Total said output during 2011 was also affected by the outbreak of civil war in Libya last year which caused a halt to production.
However, output from the country has been slowly ramping back with the return of oil companies in October following the downfall of Muammar Gaddafi's regime.
The higher oil and gas prices led to a stronger performance from the company's upstream business segment which posted an adjusted net operating income of €10.4 billion, an increase of 21% on the €8.6 billion booked in 2010.
This helped offset a 7% decrease in the adjusted net operating income of the downstream segment, which came in at just under €1.1 billion in 2011, and a 10% decrease from the chemicals segment where adjusted net income totaled €775 million.
Looking ahead, Total said it had allocated a net investment budget of $20 billion for 2012, adding it expected to accelerate production growth and increase the profitability of its asset portfolio this year.
"The ramp-up of Pazflor in Angloa and the start-up of several major projects, including Usan in Nigeria, Angola LNG and Bongkot South in Thailand, will contribute to production growth in 2012 and to achieving the objective of growing production by 2.5% per year on average between 2010 and 2015," Total said in a statement on Friday.
Driving production growth beyond 2015 will be the Ichthys LNG project in Australia, which was launched earlier this year, as well as the launch of projects in West Africa, Russia and Canada, the company added.
Total also said in its full year results that it would propose a dividend of €2.28 per share at the next annual shareholding meeting which is scheduled to take place on 11 May.