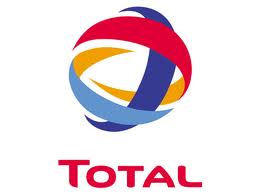 Clara Nwachukwu
31 January 2012, Sweetcrude, LAGOS –To meet Nigeria government's targets of 40 billion barrels in oil reserves and 4 million barrels daily production, French oil giant, Total, has called for aggressive exploration activities.
The French company said Nigeria should urgently start planning for the period, 2020 to 2030, if it must retain its key position in the global oil and gas industry.
Managing Director and Chief Excutive Officer, Total E&P Nigeria, Mr. Guy Maurice, who made the call, also noted that exploration and drilling activities had hit an all-time low in the country.
Maurice, who spoke at the just concluded Offshore West Africa (OWA) 2012 conference in Abuja, insisted that there was an "urgent need to encourage aggressive exploration for hydrocarbons now for tomorrow's resources, reserves and production."
He argued that while such countries as Brazil were already building reserves and production levels, even for the next decade, Nigeria's energy future is on the decline due to low reserves replacement in the past 10 years.
To fast-track field development, and boost reserves and production replacement, Maurice, who was represented by an executive director in his companys, Dr. Kingsley Ojoh, advised that rules for rig acquisition for exploration be dissociated from those of development projects.
He argued that this is because of the long gestation period from discovery to first oil, adding that in view of the global recession, it could take up to 10 years.
For instance, he said that the first oil from Total's Usan deepwater project is expected before the end of this first quarter. Usan was discovered in 2002 with a design capacity of 180,000 barrels per day.
He added that Total has tried to leverage on its historical presence in Nigeria to develop new projects, including Usan, its second deepwater project as well as the Ikike, Nkarika, Etisong, Brass LNG and a host of others billed for the future.
Tracing his company's history in the oil production business in Nigeria, Maurice recalled that the journey started in 1962 with the discovery of Obagi, followed by first oil from onshore discovery in 1966, first oil offshore 1993, first gas to NLNG 1999 and first oil deep offshore in 2009.
He further argued that his company has used its strong portfolio to support production growth, to the extent that it had built reserves of up to 2.05 billion barrels of oil equivalent by 2008, with interests in six other blocks yet to be explored.