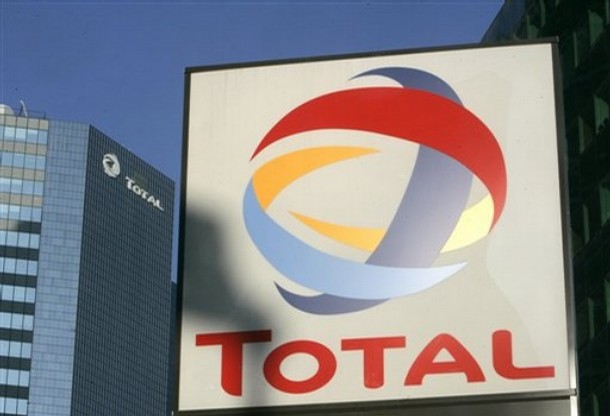 27 July 2012, Sweetcrude, PARIS – FRENCH oil company Total SA said Friday it remained confident about the second half of the year, even as it posted a 2% drop in oil and gas production in the second quarter following problems in Nigeria, the North Sea and Yemen.
The oil major also announced a 2% increase in adjusted net profit over the period due to better profit margins and cost savings at its refining and marketing business.
The drop in Total's output comes as oil turmoil in the Middle East, notably Western sanctions against Iran and conflict in Yemen and Syria, have made markets more nervous about the security of energy supplies and challenged major oil companies to explore new areas to maintain a steady level of production.
"Amid a challenging economic environment, it is with confidence that Total faces the second half of 2012," its Chairman and Chief Executive, Christophe de Margerie, said.
Total did not say if it will maintain or lower its 2012 output target, forecast for 2.5% year-on-year growth. It has faced challenges after a gas leak forced the shut down of its North Sea platform, Elgin, and a similar incident affected operations in Nigeria. Attacks against its gas pipeline in Yemen also crimped production.
Oil and gas output in the second quarter was 2.261 million barrels of oil equivalent a day, down 2% from 2.311 million barrels of oil equivalent a day a year earlier. It beat analysts' expectations of 2.257 million barrels of oil equivalent a day.
The French oil and gas company's adjusted net income, which strips out gains and losses that are not from regular operations and is closely watched by investors, rose 2% to 2.86 billion euros from EUR2.79 billion a year earlier.
Analysts polled by Dow Jones Newswires had expected adjusted net income of EUR2.94 billion on average. Expressed in dollars, adjusted net profit dropped 9% to 3.66 billion dollars from $4.02 billion a year earlier.
The figure came "at the top of the consensus range," Goldman Sachs noted while RBC Capital markets said that it was "4.3% better than forecast," a day after Royal Dutch Shell PLC (RDSA), BG Group (BG.LN) and Statoil ASA (STO) missed by 10% at least.
Total "can even afford to increase its quarterly interim dividend" and "all in all this is a good earnings report," a Paris-based trader noted, referring to the announcement of an dividend of EUR0.59 per share for the second quarter, up 3.5% from the first.
This pleased investors and at 0830 GMT, shares in Total were trading 1.8% higher at EUR36.76 while the CAC-40 benchmark index was stable.
But some questions remain unanswered such as the exact impact of a potential tax on oil stocks the new French government is considering, as part of the country's current efforts to curb deficits. Earlier this month, Mr. de Margerie had said it could amount to EUR140 million to EUR160 million, insisting this could hurt the country's refining industry which is already struggling due to overcapacities and lower consumption.
Net profit for the period was down 42% at EUR1.59 billion compared with EUR2.73 billion a year earlier, due to the drop in crude oil prices, but also a EUR316 million provision due to an investigation by the U.S. Department of Justice and the Securities and Exchange Commission on gas contracts awarded in Iran in the 1990s. The price of Brent for Total averaged $108.3 per barrel in the second quarter from $117 a year earlier and $118.6 in the first quarter this year.
Total reiterated that its European refining margins more than doubled to $38.20 a metric ton in the second quarter, up from $16.30 a ton in the same period a year ago, and mostly due to the decline in crude prices and lower capacities in Europe due to planned turnarounds. The margin was $20.90 a ton in the first quarter of this year.
In the second quarter, the group invested EUR4.4 billion, excluding acquisitions which amounted to EUR437 million, comprising essentially the acquisition of an additional 1% in Russia's Novatek (NVTK.RS) while disposals amounted to EUR834 million, mainly the sale of the stake in pharmaceutical group Sanofi.