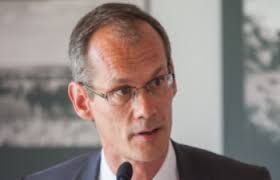 Chuks Isiwu
31 July 2017, Sweetcrude, Lagos – Multinational oil company, Total, has invested $10 billion in Nigeria oil and gas sector in the last five years, according to Managing Director and Chief Executive Officer of Total Upstream Companies in Nigeria, Mr. Nicolas Terraz.
Mr. Terraz, who spoke on Monday at the opening ceremony of the 2017 Nigerian Annual International Conference and Exhibition of the Society of Petroleum Engineers in Lagos, also disclosed that the company would be adding 200,000 barrels per day to Nigeria's oil output in 2018 when its Egina field development comes on stream.
"Total is unflinchingly committed in the future of Nigeria. The company is present along the value chain from upstream to the downstream sector where Total is a leader with close to 550 service stations across the length and breadth of Nigeria.
"In the last five years, the Total Group has invested US$10 billion in the Nigerian oil and gas sector. Today we have expertise and strong positions in the onshore, offshore and deep offshore.
"Our Egina field development, which is near completion, is expected to add 200,000 barrels per day to Nigeria's output when it comes on stream in 2018," he stated.
Terraz, who was represented by Mr. Biodun Afolabi, Executive Director, Corporate Affairs and Services, said the industry is facing a shakeout as oil price is still low and the economy is recovering from recession, maintaining that the 2017 conference and exhibition of the Society of Petroleum Engineers provides a platform for common objective of positioning the industry to absorb the vagaries of fluctuating price regimes, uncertainties and other challenges within the operating environment.