– Says voracious readers are better leaders
Mkpoikana Udoma
Port Harcourt — TotalEnergies EP Nigeria Limited has tasked students in secondary schools to read books regularly and voraciously, saying that values of leadership are nurtured through reading, as patience, concentration and knowledge were qualities gained through reading.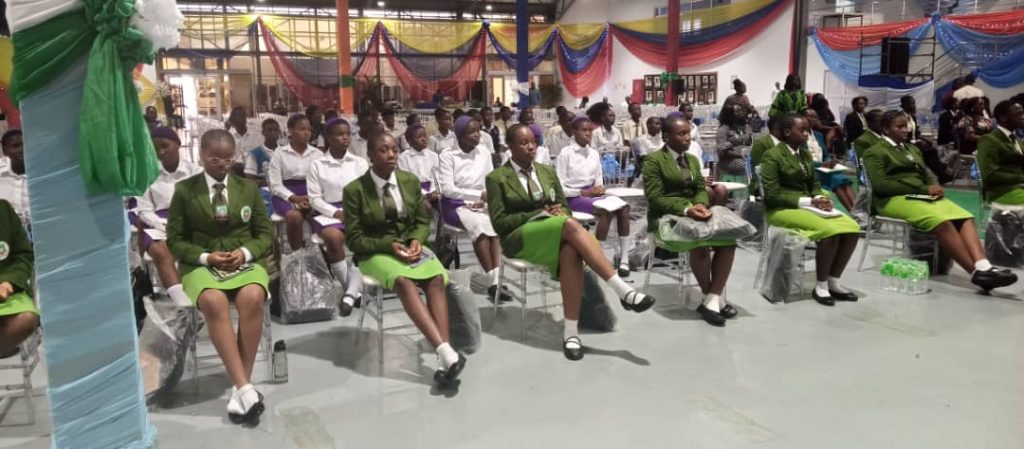 Deputy Managing Director, JV Asset, TotalEnergies, Mr. Guillaume Dulout gave the charge at the oil firm's 2022 Book Reading and Open Day for Senior Secondary Schools in Rivers State on Friday, with the theme, 'Today A Reader, Tomorrow A Leader.'
Dulout represented at the event by the General Manager, Facilities Management and Administration, Mr. Patrick Somiari, said the aim of the book reading was to promote reading among students and to encourage them to develop the habit of reading as a way of life.
He said the Book Reading and Open Day was necessary, due to increasing distractions for young people, and urged the future leaders to not allow the allure of social media, television cinema to be a drag on their dream of becoming a leader.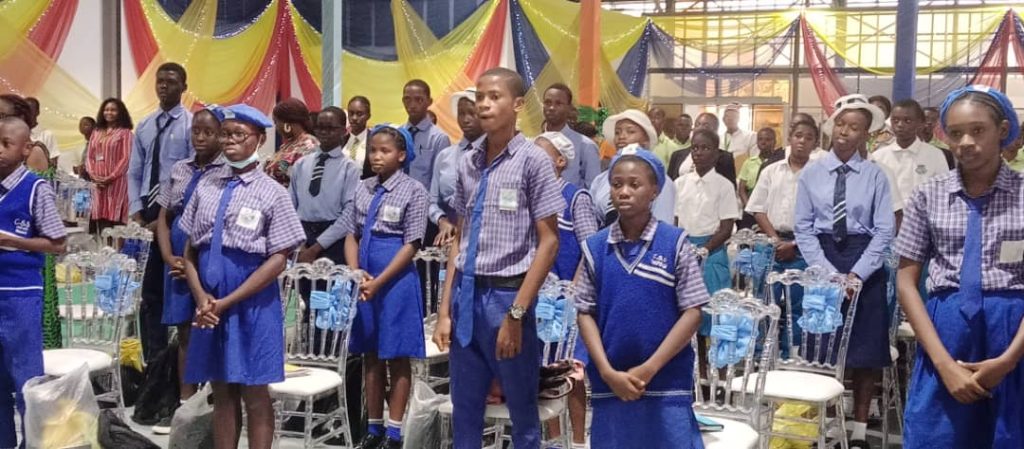 "Being a leader does not usually come without effort. Thankfully, the few who put in the work prepare themselves to be leaders when the opportunity comes. Perhaps, nothing positions you better for leadership than reading. You must read; read regularly, read voraciously.
"It was in that light that the English philosopher and statesman, Sir Francis Bacon, observed that "Reading maketh a full man." Reading involves a considerable level of concentration and thus, nurtures patience. What follows is better vocabulary and knowledge.
"Indeed, patience, knowledge and a rich reservoir of vocabulary help you establish the identity of a leader. Reading nurtures values that make you a leader. But you must start reading today."
The book which was read at the event, "Diary of Fatherland" written by Charles Nelson, according to Dulout, was designed to heighten the children's appetite for books and place them on the path of leadership.
The book, Diary of Fatherland, which is forwarded by the National Orientation Agency in Rivers State, captures the achievements of Nigerians in different fields, as well as facts about Nigeria.
Also speaking, the Rivers State Commissioner for Education, Prof. Chinedu Mmom, urged the students to keep reading so they can be real leaders of tomorrow.
"Children who win laurels bring joy and honour to their families, their schools and to the government. There is no shortcut to true education. There is no end to reading. I spend three hours per night reading.
"You cannot achieve much without reading; to be a doctor, engineer, lawyer, professor, etc. You must read," the Commissioner said.
Similarly, the Project Manager, OML100 Flareout Project, Mr. Victor Iringe-Koko, who gave a presentation on the history of energy, urged the children to broaden their knowledge by reading widely into philosophy, social sciences, economics, sciences, management etc.
Schools who participated in the 2022 Book Reading and Open Day are, Bluebell Montessori International Secondary School; Government Girls Secondary School, Rumuokwuta; Army Day Secondary School, Boricamp; Community Secondary School, Okporo; Community Secondary School, Rumuomasi.
Others are, Community Secondary School Rukpokwu; Graceland International School; Community Comprehensive Secondary School, Rumuokwurusi; Tantua International Group of Schools; and Government Technical College, Port Harcourt.
Follow us on twitter