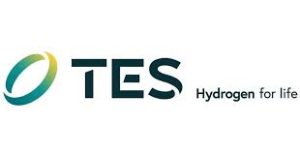 Lagos — TES has announced that it is joining forces with TotalEnergies to develop the first large-scale e-natural gas (e-NG) production unit in the United States, produced from renewable hydrogen and CO2.
The project, which is expected to produce 100,000 to 200,000 metric tons of e-NG per year, will be equally owned by the partners and operated by TotalEnergies.
This partnership combines TES's e-NG gas know-how with TotalEnergies' expertise in renewable power generation, large-scale project management and natural gas liquefaction (LNG).
The resulting e-NG produced can be transported and/or liquefied, then sold like natural gas, using existing infrastructure, and end customers will be able to use it without any adaptation to their facilities.
TotalEnergies and TES will carry out the preliminary studies and aim to reach a Final Investment Decision (FID) in 2024. The project is expected to benefit from tax credits under the 2022 Inflation Reduction Act (IRA).
Follow us on twitter