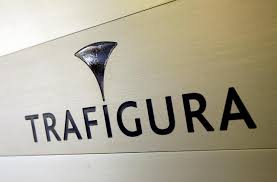 News wire — Commodity trader Trafigura has been forced to seek new funding for its $600 million copper-cobalt project in the Democratic Republic of Congo as the project has overshot its budget, Bloomberg News reported on Wednesday.
The project being developed by Chemaf SA, a longtime partner of Trafigura, has run into difficulties amid cost overruns and weak cobalt prices, Bloomberg reported, citing people familiar with the matter.
Last year, Trafigura announced a $600 million loan facility to develop one of the largest copper and cobalt mines in Congo at Mutoshi, along with a processing plant in Kolwezi, and the expansion of the Etoile mine and processing plant in Lubumbashi.
However, the project has overshot its budget and can not be completed with the current loan facility, Bloomberg reported.
As a result, Trafigura has been sounding out investors who could provide additional money to help complete the project. It is seeking additional funding of about $200 million to $300 million, Bloomberg reported.
In February, Trafigura said it booked a $577 million charge in the first half of 2023 after discovering that some nickel cargoes it received did not contain the metal. (Reporting by Brijesh Patel in Bengaluru; editing by Jason Neely) – Reuters