Vincent Toritseju
Lagos — The Council of Maritime Transport Union and Association, COMTUA, has threatened to withdraw its services from the Nigerian Ports if members of the Nigerian Army are not stopped from hijacking their businesses.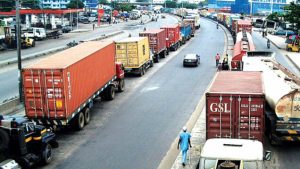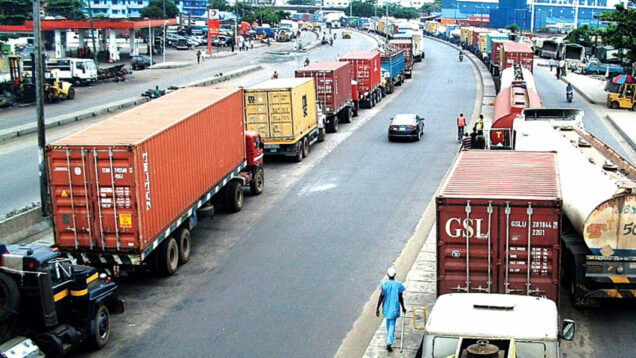 In a letter of the Chairman, Council for The Regulation of Freight Forwarding in Nigeria, CRFFN, President of COMTUA, Comrade Adeyinka Aroyewun said that part of their demand is the immediate abolition of the electronic call system for trucks into the port to pick up cargoes.
Aroyewun also said that soldiers have taken over their businesses as they (Soldiers) now use military trucks to load cargoes out of the ports thereby leaving their members jobless.
He explained the protest is also aimed at creating a better working environment within the port area adding that all check points along the port corridor must be disbanded and any form of extortion stopped.
He advised the Chairman of CRFFN to prepare all freight forwarders for the protest
He said: "I wish to use this medium to notify you of our Association's intention to withdraw our service from port operation between the 4th and 6th of October 2022.
"This is to press further our demands for a better working environment within the port area.
As e demand an immediate abolition of the eto/ttp regime, which has become an extortion medium.
"We demand an immediate suspension, investigation and prosecution of the military trucks and personnel involved in our private business of return of empty containers.
"We demand the immediate disbandment of all check points on the port roads which have turned to an extortion medium.
"We demand the immediate release of trucks illegally impounded by customs.
We have made several efforts to reach the regulators, but all proved abortive.
"In addition to this, we shall embark on peaceful protest around the port areas during this time.
"This notice to your office is to prepare freight forwarders towards our activities."
The Inspector General of Police, the Executive Secretary, Nigerian Shippers' Council.
The Managing Director, Nigerian Ports Authority, Assistant Inspector General, AIG, Zone 2, Zonal Headquarters,
The AIG, Maritime Police Command, Commissioner of Police, Lagos Command and the Commissioner of police, marine police were all copied of the proposed strike action.
Follow us on twitter