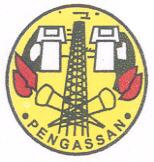 Divine Udoma 15 May 2014, Sweetcrude, Port Harcourt – The Trade Union Congress of Nigeria (TUC) says it would be shutting down labour activities in Rivers States if those who attacked its members during the election of the Petroleum and National Gas Senior Staff Association of Nigeria (PENGASSAN) in Indorama Eleme-Petrochemicals were not brought to book.
The TUC in a statement said it would commence a 3-day warning strike on
Wednesday 21st of May 2014
 and an indefinite strike on 
Monday 17th of June 2014 
if its demands were not met.
Meanwhile, the National Industrial Relation Officer of PENGASSAN, comrade Chika Onuegbu in a telephone interview with 
SweetCrudeReports
 confirmed that he was attacked along with other officials during the election at Indorama Eleme-Petrochemicals, urging the National Secretariat of PENGASSAN to direct all her branches, chapters, units and members in Rivers State to comply 100% with the strike notice.
Mr. Onuegbu, who is also the Chairman of Trade Union Congress in Rivers State accused the King of Eleme Kingdom, Chief Oluka Ejire of supporting illegalities by trying to impose officials on the labour union for his own selfish interest.
In his words, "The Oneh Eh Eleme (the king of Eleme kingdom) in a letter had directed that PENGASSAN must give five top positions which includes Chairman, Treasurer, Industrial Relation Officer, Formation Secretary and Assistant Secretary automatically to Eleme indigenes and those position should not be contested by anybody and he (the king) will clear the people that he want to be in those positions himself"
"It was from that letter that they brought asking us to implement their demands and I told him we can't do that, we don't have the power, we will take the letter to our National to consider and for that they came to attack us. For us, that is an abuse of trade union rights and that is sufficient reason for us to declare strike" he said.
Mr. Onuegbu who condemned the letter from the king, stressed that his refusal to comply with the letter warranted the attacked during the PENGASSAN election.
"What the King of Eleme did is completely unacceptable, I was shocked that His Royal Majesty, the Oneh Eh Eleme, a first class traditional ruler and one of the most respected in the Niger Delta would allow himself to make this kind of mistake. I even wanted to call the Eleme Youth Leader to help talk to His Majesty to leave himself out of this matter but unfortunately that opportunity did not come before people came and start attacking us leading to hospitalization of some of members, even one our union member's eye was cut off. Some people had to take beatings on my behalf for me to escape because they couldn't stand to see their leader beaten".
Onuegbu however reiterated that the union must go on strike over the attack to serve as deterrence to other host communities.
"The Council has already decided and there is no going back, in other to serve as a warning to other host communities. The council have decided that this is what we will do for fear that if we do not take action now, other host communities and not only Eleme but across the
country would take advantage to start listing positions in any labour elections
and when that happens it automatically means that the Trade Union movement in Nigeria is dead. Remember every organization is situated in a community so those
communities will always want to make reference to what happened in Eleme petrochemicals and if we don't agree, it will cause mayhem" he stressed.
Meanwhile efforts to reached the King of Eleme, His Royal Majesty Chief Oluka Ejire has proved abortive, however the Rivers State TUC have called on the Rivers State Police to intervene and call the traditional ruler to order and compel him to desist from supporting
illegality.