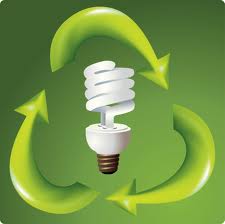 27 August 2014, Tunis — Some 6 million energy saving lamps will be distributed for free starting from 2015, said an official of the National Agency for Energy Management (ANME). The initiative targets families whose consumption is below 200 kW per month, particularly in rural areas.
The operation whose overall cost is 26 million dinars will be financed by the Energy Transition Fund (FTE).
Organised by the Ministry of Industry, Energy and Mining, in co-operation with the ANME and the Tunisian Electricity and Gas Company (STEG), the campaign seeks to reduce energy consumption by 240 million kW per year, i.e. 60 thousand tonnes of oil equivalent (toe).
The same source said this action will also help save 60 million-dinar spending and avoid an energy subsidy equal to 37 million dinars.
It will also contribute to avoid an installed electricity capacity of nearly 330 megawatts.
Lamps will be available in fixed distribution points, namely primary schools, STEG agencies and post offices.
Members of the civil society, including scouts and the Organisation for Consumer Defence (ODC) will take part in this campaign and distribute energy saving lamps in rural areas.
On another hand, the ANME official drew attention to the continuous increase in the cost of energy consumption which, he noted, may lead the country to allocate huge financial resources to meet its energy needs that increased from 600 toe in 2010 to nearly 2.5 million toe in 2013, suggesting continued deficit in 2014.
– Tunis Afrique Presse