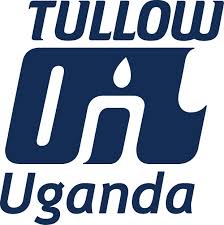 01 March 2017, Kampala – Officials in Uganda's Ministry of Energy and Mineral Development (MEMD) and Uganda National Oil Company (UNOC) are in contention on whether Tullow Oil Plc's farm-down to Total E&P Uganda should be approved, Oil in Uganda can reveal.
In January this year, Tullow Oil Plc announced that it had agreed to a substantial farm-down of 21.57 percent of its 33.33 percent in Exploration Areas 1, 1A, 2 and 3 to Total E&P Uganda B.V. for a total of $ 900million. The farm down is currently pending government approval and once the transaction is completed, Tullow will cease to be an operator in Uganda but will however retain its presence in the country to manage its non-operated position.
Speaking at the recently organized Extractives workshop organized by the Office of Auditor General (OAG) at Audit House Kampala, Honey Malinga, the Commissioner Petroleum Exploration and Production Department (PEPD) revealed that Tullow's farm-down to Total is likely to create a monopoly which will not be good for the country.
"We are yet to sit down and discuss whether Tullow's farm-down to Total will not create a monopoly. Goverment's policy has always been against creating monopoly in the oil sector," he argued.
"This is one of the issues that we shall be considering before giving Tullow the go-ahead."
If approved, the farm down will consolidate the position of Total E&P Uganda B.V. with a majority and controlling stake of 54.9 percent.
According to the Tax Appeals Tribunal ruling in the case of Tullow Uganda Ltd Vs Uganda Revenue Authority (URA), 2014, Ernest Rubondo, the then Commissioner PEPD told the tribunal that government 'forced' Tullow to sell 16.7 percent of the interests in the Albertine Graben to Total and CNOOC in order to break the monopoly.