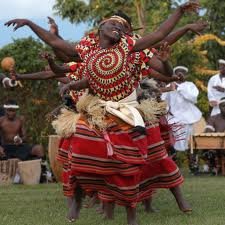 06 February 2012, Sweetcrude, KAMPALA – Uganda discovered oil in 2006 in its western region, along the border with the Democratic Republic of Congo. Production was originally expected to commence early this year, but, wrangling over tax and other issues delayed development.
Uganda's energy minister said late on Sunday that commercial oil production could now begin as early as next year after London-listed Tullow Oil signed two production-sharing agreements (PSAs) with the country.
"If I may give a tentative period, then maybe in a year," Ugandan Energy Minister, Irene Muloni, was quoted by Reuters as saying on the sidelines of an annual mining conference in Cape Town.
With last week's signing of the PSAs with the government, Tullow is expected to finalise "farmdown arrangements" with China's CNOOC and France's Total.
A farmdown involves a licence holder inviting other operators to help develop a prospect and share the spoils.
"CNOOC and Total are to submit their development plans," Muloni said, adding that crude oil to be produced would be used for power generation.
Tullow has 1.1 billion confirmed barrels of oil in Uganda and believes there are 1.4 billion left to find, Reuters reported.