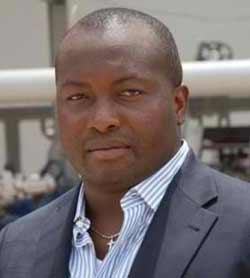 15 November 2012, Sweetcrude, London – A London High Court of Justice, Queen's Bench Division, has placed a worldwide injunction, freezing the assets of Mr. Ifeanyi Ubah and his company, Capital Oil and Gas Industries Limited.
The court gave the injunction sequel to an application by Access Bank Plc. The bank in Nigeria was seeking to preserve the assets of the respondents pending the determination of a suit brought before the London court.
Ubah and his company, according to the bank, had fraudulently diverted the petroleum products it financed under the joint venture agreement between Capital Oil and Coscharis Motors Limited.
Also restrained alongside Ubah and Capital Oil and Gas Industries Limited, are Rofos Navigation Limited, Xifias Navigation Limited, Heli Navigation Limited and Tutbury Maritime Limited.
The order of the UK court, obtained last Friday, was given three days after Ubah and his company obtained a similar injunction in Nigeria restraining the bank and Coscharis Motors Limited from interfering with his assets.
The court, presided over by Mr. Justice Cooke, ordered that until the return date or further order of the court, Ubah and company, Capital Oil, must not remove from England, Wales or any other part of the United Kingdom, any of their assets which are in England and Wales valued at over $133 million or in any way dispose of, deal with or diminish the value of any of their assets up to the same value.