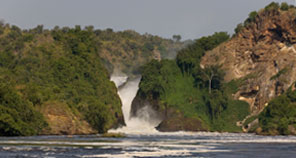 25 January 2012, Sweetcrude, DAR ES SALAAM – Heritage Oil of the United Kingdom says it has been granted a new acreage by the Tanzanian authorities.
This follows the award of a 100% interest in the Kyela production sharing agreement (PSA) to the UK firm by the Tanzanian government, the second to be won by the company in that country.
The unexplored 1,934 square kilometre block covers the entire northern onshore area of the Lake Nyasa basin which lies within Tanzanian territory.
Heritage said gravity data suggested the presence of a sedimentary section of sufficient thickness to allow for the generation of oil which was supported by seismic data from the adjacent Lake Nyasa.
The work programme for the PSA will see Heritage acquire a new 1500 square kilometre high resolution gravity survey to determine the sediment thickness distribution and to delineate structural trends which could be associated with hydrocarbon traps.
Tony Buckingham, chief executive officer of Heritage, said: "Following on from the award of the Rukwa PSA last year we are pleased to have been awarded further acreage in a prospective East African rift basin in Tanzania which could share geological similarities to the Albert basin of Uganda.
"Our expertise, both technical and operational, on rift basins will provide Heritage with a key advantage in assessing the prospectivity of both new awards."
Heritage was awarded the Rukwa PSA in November last year, covering 18,920 square kilometres over the Rukwa basin.