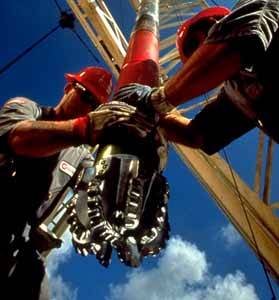 25 October 2012 – The US is on pace to overtake Saudi Arabia as the world's biggest crude producer, a report has claimed.
US production of crude and other liquid hydrocarbons is expected to rise about 7% from a year ago to an average of 10.9 million barrels per day, marking what would be the biggest one-year gain since 1951 and the fourth consecutive annual increase, the Associated Press reported.
The Energy Department sees US output of crude and biofuels averaging a record 11.4 million bpd in 2013, putting it just below top producer Saudi Arabia levels of 11.6 million bpd. By 2020, the US could be producing between 13 million and 15 million bpd, according to Citibank.
The US has not led the world in crude production since 2002, when Saudi Arabia slashed production due to low oil prices in the wake of the 9/11 attacks on New York and Washington, according to the AP. The Saudis and Russia have led the world since then.
Advances in onshore technology have opened up previously uneconomical deposits of oil and gas held in shale and other "tight" rock formations. Tight-oil production alone is expected to grow from 1.6 million bpd this year to 4.2 million bpd in 2020, according to Wood Mackenzie.
Operators have also ramped up production efforts in the Gulf of Mexico, which had been stalled following the 2010 Macondo disaster. Sustained high oil prices have given drillers incentive to extract oil at what can be prohibitively high costs, and to look for it in some of the most challengin regions, from the ultra-deep waters of the Gulf to the Alaskan Arctic.
The US looks likely to reverse a trend of decline since it produced 11.2 million bpd in 1985. Output fell every year between 1986 and 2008, representing a 44% drop, according to the AP.
But by the end of 2012, the US will be producing at its highest rate since 1998, and oil imports will be lower than at any time since 1992, AP said.
Saudi Arabia still has the world's largest crude reserves, but the International Energy Agency sees output in that country remaining flat until at least 2017, depending on crude prices.
This article was written by Luke Johnson for Upstreamonline.