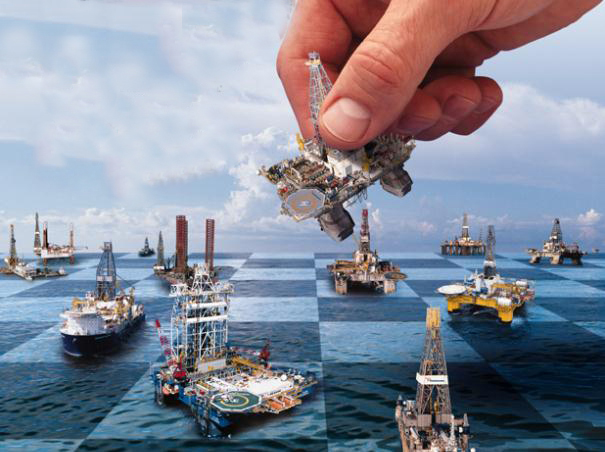 News wire — U.S. energy firms this week cut the number of oil and natural gas rigs operating for a seventh week in a row for the first time since July 2020, energy services firm Baker Hughes Co said in its closely followed report on Friday.
The oil and gas rig count, an early indicator of future output, fell by 8 to 687 in the week to June 16, the lowest since April 2022.
Baker Hughes said that puts the total count down by 53 rigs, or 7%, over this time last year.
U.S. oil rigs fell by 4 to 552 this week, their lowest since April 2022, while gas rigs fell 5 to 130, their lowest since March 2022.
Data provider Enverus, which publishes its own rig count data, said drillers added four rigs in the week to June 14, boosting the overall count to 752. The total count remained down about 28 rigs in the last month and down 9% year-over-year.
U.S. oil futures were down about 11% so far this year after gaining about 7% in 2022. U.S. gas futures, meanwhile, have plunged 41% so far this year after rising about 20% last year.
The massive drop in gas prices has already caused some exploration and production companies, including Chesapeake Energy Corp, Southwestern Energy Co and Comstock Resources Inc, to announce plans to reduce production by cutting some rigs – especially in the Haynesville shale in Arkansas, Louisiana and Texas.
Analysts at energy advisory Tudor Pickering Holt & Co, the energy business of Perella Weinberg Partners, projected the rig count in the Haynesville area would ultimately decline to the high 40s from a recent peak of 76.
Despite some plans to lower rig counts, U.S. crude production was still on track to rise from 11.9 million barrels per day (bpd) in 2022 to 12.6 million bpd in 2023 and 12.8 million bpd in 2024, according to projections from the U.S. Energy Information Administration (EIA) in June. That compares with a record 12.3 million bpd in 2019.
U.S. gas production, meanwhile, was on track to rise from a record 98.13 billion cubic feet per day (bcfd) in 2022 to 102.74 bcfd in 2023 and 103.04 bcfd in 2024, according to EIA's projection. (Reporting by Scott DiSavino) – Reuters
Follow us on twitter