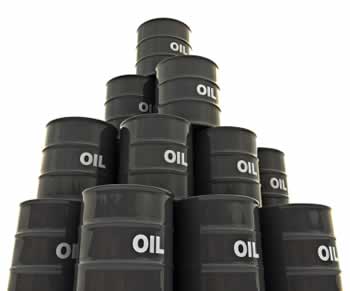 Lagos — The United States Energy Information Administration, EIA, has forecast oil prices at $70 per barrels this year.
"For 2022 as a whole, we expect that growth in production from OPEC Plus, of U.S. tight oil, and from other non-OPEC countries will outpace slowing growth in global oil consumption, especially in light of renewed concerns about COVID-19 variants," the EIA said in a recently issued short-term energy outlook.
"In reality, crude oil futures prices have witnessed substantial correction since early November due to the decision to release crude oil stocks in a few major oil consuming countries and warmer-than-expected winter in the Northern Hemisphere so far.
Brent crude oil futures prices will average 70 U.S. dollars per barrel in 2022," the agency stated in the outlook.
But, in a bullish report from JP Morgan, analysts are predicting $125 oil this year and $150 oil in 2023.
The forecast, according to the report, is driven by the belief that OPEC has a limited capacity to increase oil production.
"Crude oil could soar to $125 per barrel next year and $150 in 2023 due to OPEC's limited capacity to boost production," JP Morgan analysts said in a new report.
"OPEC+ is not immune to the impacts of underinvestment…. We estimate 'true' OPEC spare capacity in 2022 will be about 2 million barrels per day (43%) below consensus estimates of 4.8 million," the team, led by Christyan Malek, wrote.
"While we believe a three-month pause to 400,000 barrel-per-day monthly increments is needed during the first half of 2022 to balance the market (and potentially a cut pending impact of new COVID variants), the group will struggle to deliver monthly growth of more than 250,000 barrels per day once reinstated," the analysts also said.
Follow us on twitter