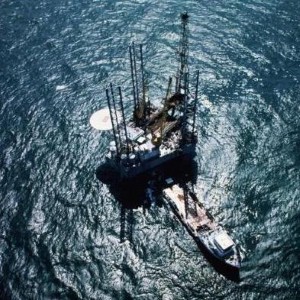 15 August 2012, Sweetcrude, HOUSTON – US Geological Survey, USGS, has said potential undiscovered US reserves additions total 32 billion barrels for crude oil , 291 trillion cubic feet, tcf, for natural gas and 10 billion barrels for natural gas liquids.
USGS said in its latest estimate of technically recoverable domestic oil and gas that the amount represents about 10% of the overall US oil and gas endowment.
The undiscovered reserves additions do not include reserve growth estimates for federal offshore areas, it said.
USGS stated: "No attempt was made to estimate economically recoverable resources.
"Continuous, or unconventional, oil and gas accumulations such as shale gas, tight gas, tight oil, and tar sands were not included in this study."
The report said that unlike previous reserve growth estimates which relied entirely on statistical extrapolations of growth trends, the latest one is partly based on detailed analysis of geology and engineering practices used in the assessed producing accumulations.
The assessment used published and commercial, proprietary geologic information and field production data, it added.
USGS Director Marcia K. McNutt, said: "By providing geologically based, domestically consistent estimates of the potential additions of oil and gas from the growth in reserves in known fields, and placing that information in the public domain, we are furnishing a valuable projection on how much and where fossil fuels may be produced in the future".
She added: "When combined with our estimates of undiscovered resources, policymakers can obtain a more complete picture of domestic, technically recoverable oil and gas."