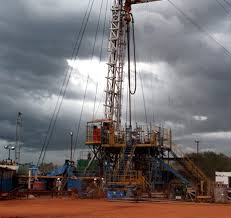 14 April 2014, News Wires – The number of oil and gas rigs drilling in the US rose by 13 this week to a total of 1831, according to data from Houston-based services giant Baker Hughes.
Oil rigs led the charge again as gas rigs slipped. There were 19 more rigs drilling for oil this week for a total of 1570, or 130 more than a year ago. Gas rigs were off by six for a total of 310.
The Permian basin was the standout among unconventional plays, adding 12 rigs for a total of 536, as the West Texas-New Mexico region continued to build on its industry-leading rig count.
The Eagle Ford in South Texas, which has seen a steady increase in rigs over the past several weeks, fell by four for a total of 220. That is 10 fewer than a year ago.
The Utica shale in Ohio also saw a decline of four rigs, bringing the total there to 35 units.
The Mississippian play fell by three rigs to total 71, as did the Haynesville for a total of 42. The Arkansas gas play was still up three rigs on the year.
The Williston basin and Marcellus shale were both flat, with 185 and 79 rigs, respectively.
Louisiana was the big gainer among states, adding nine rigs to total 108 – one more than a year ago.
Texas also gained big with seven additional units for a total of 884, or 36 more than a year ago.
California added three rigs for 41 and Alaska lost one for 10.
The Gulf of Mexico gained six rigs to total 52.
Canada lost 23 for a total or 212.
– Upstream