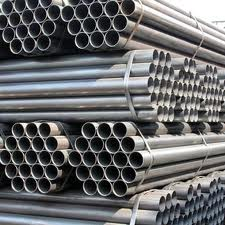 25 August 2014, Washington – The United States has approved anti-dumping duties against South Korea and other producers of steel pipes for the energy sector, a victory for domestic producers hoping to benefit from a boom in the U.S. shale oil and gas industry.
U.S. steel companies lodged a complaint in 2013 as foreign manufacturers cashed in on soaring U.S. energy infrastructure demand. Imports doubled last year and accounted for nearly two-thirds of the domestic market, according to the American Iron and Steel Institute.
Although subject to appeal, the decision puts the U.S. Department of Commerce closer to imposing tariffs as high as 118 percent on "oil country tubular goods (OCTG). "
This was a resounding victory for the domestic steelmakers," said Phillip Bell, president of the Steel Manufacturers Association, which represents a number of North American steelmakers.
South Korea's OCTG exports to the United States were worth $818 million in 2013, more than the combined imports of the other countries involved in the case, according to Commerce data.
"The major player here is South Korea, at the end of the day, and we're very happy with the result," Bell added.
The U.S. International Trade Commission (USITC) ruled that OCTG imports from South Korea, India, Taiwan, Turkey, Ukraine and Vietnam would be subject to duties, with those from the Philippines and Thailand exempt.
Saudi Arabia, part of the original complaint, was dropped from the case this week. The Commerce Department said in July that imports from South Korea's Hyundai Hysco would be subject to duties of 15.75 percent, those from Nexteel to 9.89 percent duties and all other South Korean producers will have a duty of 12.82 percent. 
– Reuters