14 January 2015, News Wires – Venezuela's President Nicolas Maduro sought backing from Algeria on Tuesday for a cut in oil output, extending a diplomatic push to persuade reluctant fellow members of Opec to prop up a sinking market.
Faced with a deepening economic crisis at home, Maduro was due to meet with President Abdelaziz Bouteflika during a two-day visit to Algiers after failing to win support for his initiative from Saudi Arabia and Qatar over the previous 48 hours.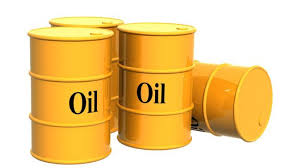 Venezuela depends on oil for 96% of its hard currency revenues, leaving its economy at the mercy of a market that has seen prices drop 60% since June to under $46 a barrel.
The Latin American country seeks a crude price of around $100.
Moody's Investors Service said on Tuesday there was a high risk the country would default on its debt, as the agency cut its rating to Caa3 from Caa1.
Maduro would discuss with Bouteflika "Opec and the importance of guaranteeing a stable oil price", according to Algerian state news agency APS.
But Maduro did not expect any additional Opec meeting to be called. There would be no Opec talks in coming weeks because of "a lack of consensus over an initiative presented by his country", APS said without giving further details.
Saudi Arabia, Opec's dominant member state and the world's biggest oil exporter, has repeatedly said the group will not cut production.
United Arab Emirates Energy Minister Suhail bin Mohammed al-Mazroui stood by that decision on Tuesday as crude prices plunged to near six-year lows.
While Gulf Opec states have opposed any cut, Iran said on Saturday it backed coordinated action between Tehran and Caracas.
Algerian officials have also been holding meetings on how to manage the price fall, though the North African state has large foreign reserves – $185 billion – to cushion it from a slide in petroleum revenues.
The central bank director has warned that position may quickly deteriorate if oil remains low for a long period.
Algeria's own oil production has stagnated over the last few years, mainly because of a lack of foreign interest in its terms and conditions. Its most recent bidding round late last year attracted only limited offers.
– Upstream